Home & Garden Books
Browse more in Home books
Browse more in Garden books
Our top recommended Gardening Book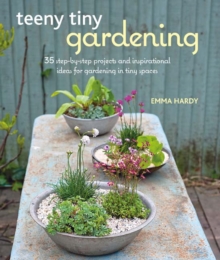 35 unique projects to make full use of any small space you have, whether you live in the country or the city.
Teeny Tiny Gardening is horticulture on the smallest of scales. `Emma Hardy has created a book perfect for the novice gardener.
Everything is broken down into simple steps, which makes it feel more like a DIY project than a gardening chore' - Design Sponge 'Short on space?
Never fear - a...