Sports Books
Welcome to our page dedicated to the world of Sport. Here you'll find soon-to-be-published and new release books amongst a whole wealth of sports subjects and categories for you to browse. We've got everything covered – ball games, winter sports, sporting events and combat sports to name just a few. Happy browsing!
Browse more in Sports Books
Sporting biographies & autobiographies
|
See more
Our highlighted Sport recommend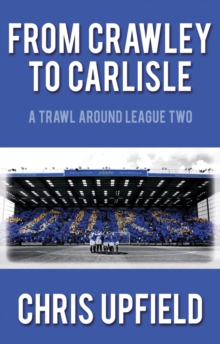 From Crawley to Carlisle: A Trawl Around League Two invites readers to join the author, Chris Upfield, and the friends and family who accompany him to far-flung places in the pursuit of football happiness in this semi-autobiographical experience of the life of a lower league football supporter.
Chris writes a sardonic and often hilarious examination of modern football culture, from the players,...