Children's DVD & Blu-ray
Here you'll find a huge selection of DVDs & Blu-ray for children, including all their favourite characters: Peppa Pig, The Gruffalo, Shaun the Sheep, Fireman Sam and more. From popular TV show DVDs to feature length films, you're bound to find lots to entertain the kids and keep them laughing.
Popular Children's DVD Categories
Browse Popular Children's TV Shows
Children's DVD & Blu-ray
Features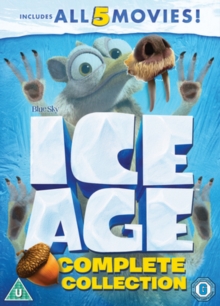 All five CGI-animated prehistoric adventures, plus the festive edition 'A Mammoth Christmas'.
In 'Ice Age' (2002), a group of three animals embark upon an epic journey at the dawn of the great ice age.
Sid the sloth (voiced by John Leguizamo), Manny the woolly mammoth (Ray Romano), and Diego the sabre-toothed tiger (Denis Leary) team up to help return a human baby to its father, and must risk life...
Disney Channel TV Shows on DVD