Children's DVD & Blu-ray
Here you'll find a huge selection of DVDs & Blu-ray for children, including all their favourite characters: Peppa Pig, The Gruffalo, Shaun the Sheep, Fireman Sam and more. From popular TV show DVDs to feature length films, you're bound to find lots to entertain the kids and keep them laughing.
Popular Children's DVD Categories
Browse Popular Children's TV Shows
Children's DVD & Blu-ray
Features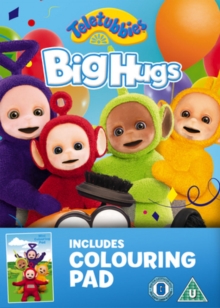 Six more episodes following the adventures of Teletubbies Tinky Winky, Dipsy, Laa-Laa and Po.
The episodes are: 'Making Friends', 'Watering Can', 'Up and Down', 'Favourite Things', 'Babies' and 'Hiding'.
Disney Channel TV Shows on DVD