Comedy on DVD & Blu-ray
If you like a laugh you've come to the right place! Here you'll find some of the funniest movies and TV shows, both past and present, along with the best in stand-up comedy. From cartoon comedy, to those addictive TV box sets. Look no further for a great selection of comedy on DVD.
Popular features in Comedy
Browse TV Comedy
Comedy on DVD & Blu-ray
Features
Popular Comedians
Recently Released Bestseller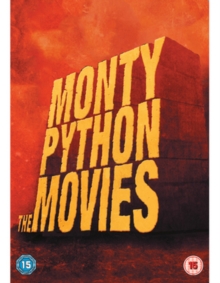 Collection of three feature-length comedies from the Monty Python troupe. 'And Now for Something Completely Different' (1971) is an anthology of sketches from the first two seasons of 'Monty Python's Flying Circus'.
The sketches include 'Say No More, Nudge, Nudge', 'Hell's Grannies' and 'The Dead Parrot'.
In 'Monty Python and the Holy Grail' (1975), King Arthur (Graham Chapman) and his trusty...