Horror on DVD & Blu-ray
We have a huge range of scary films and TV shows on DVD and Blu-ray, plus all those horror cult classics to add to your collection. Here you'll find bestsellers, plus new releases and pre-orders on DVD and Blu-ray.
Why not have a browse and discover some horror films and TV shows, We have classics such as the The Exorcist and Evil Dead as well as more modern franchises such as The Conjuring and Paranormal Activity. Prepare to be scared!
Bestselling Horror films on DVD & Blu-ray
Top Horror features
Popular Horror Films and Categories
Horror on DVD & Blu-ray
Popular Features
Recently Released Bestseller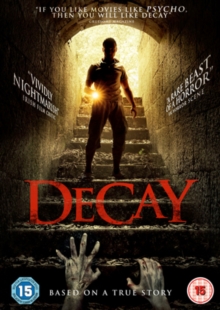 Horror directed by Joseph Wartnerchaney and starring Rob Zabrecky.
Theme park grounds keeper Jonathan (Zabrecky) is a very lonely man with serious Obsessive Compulsive Disorder.
His rigid routine is interrupted one day thanks to a visitor suddenly showing up, but the young woman ends up accidentally killed almost as swiftly as she appeared.
Shocked and engulfed in panic, Jonathan elects not to...