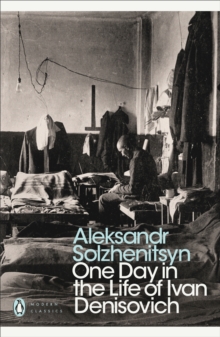 One Day in the Life of Ivan Denisovich
Paperback
Description
This brutal, shattering glimpse of the fate of millions of Russians under Stalin shook Russia and shocked the world when it first appeared.
Discover the importance of a piece of bread or an extra bowl of soup, the incredible luxury of a book, the ingenious possibilities of a nail, a piece of string or a single match in a world where survival is all.
Here safety, warmth and food are the first objectives.
Reading it, you enter a world of incarceration, brutality, hard manual labour and freezing cold - and participate in the struggle of men to survive both the terrible rigours of nature and the inhumanity of the system that defines their conditions of life.
Information
Format: Paperback
Pages: 144 pages
Publisher: Penguin Books Ltd
Publication Date: 30/11/2000
ISBN: 9780141184746
Free Home Delivery
on all orders
Pick up orders
from local bookshops
Reviews
Showing 1 - 5 of 5 reviews.
Review by soylentgreen23
16/06/2015
Like Joyce's "Ulysses," this is a single day's worth of experiences transposed onto the page. Here, the context is Russia in the time of the purges and Siberian labour camps.Solzhenitsyn's writing is hauntingly simple. He decides early on that a matter-of-fact attitude is most likely to succeed, and it does; by the end of the twenty-four hours, it is impossible not to feel sympathy for Denisovich, and anger at his situation.
Review by mrclarinet
16/06/2015
When I was at university, I had free time so I bought this and read it in the sun underneath a tree in true student fashion. I finished it in an afternoon. It was a perfect day.
Review by WomblingStar
16/06/2015
I really enjoyed this book. It is set in a 'special' Russian hard labour camp and it portrays the hardships and how important the smallest things in life become. It is also frightening just how little could get you interred into one of these camps. An educational and thought provoking read that I would recommend.
Review by shanaqui
16/06/2015
If you can't face the idea of reading the entirety of Solzhenitsyn's Gulag Archipelago, this makes a good second choice. It follows a day in the life of one of the prisoners in a Russian gulag, and touches on a lot of issues that faced them -- and, of course, the author really was one of those prisoners himself, so it is very close to not being fiction at all. It's not an easy read, emotionally, but it's easier than Gulag Archipelago for sure.When I read Gulag Archipelago, I was sure that the very existence of such accounts would help to prevent such a thing from happening again. I'm less sure, now. But it's still worth reading to understand the depths to which we can sink.
Review by xuebi
16/06/2015
One Day in the Life of Ivan Denisovich is an exposé of the brutal treatment millions of Russians suffered at the hands of their own government under Stalin. Rightfully then, this is a shocking and revealing book that shows the brutalisation and inhumanity suffered by the inmates of the Gulag, imposed on them by their fellow countrymen.

Through the eyes of Ivan Denisovich the reader sees one day in his decade-long sentence and how he and the fellow members of his work team struggle to cope in the frigidly cold of Siberian winters. Yet, its characterisation feels at times flat and the monotony present in the daily life of both Ivan Denisovich and Aleksandr Solzhentitsyn breaks through too much.

However, what this book truly does well is serve as a powerful and frightening indictment of the brutality of the Soviet system and forces the reader to once more ponder man's own mistreatment of his fellow human beings and the depths to which such mistreatment can sink.
Also by Alexander Solzhenitsyn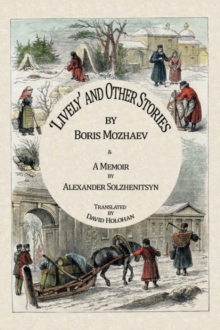 Also in the Penguin Modern Classics series | View all