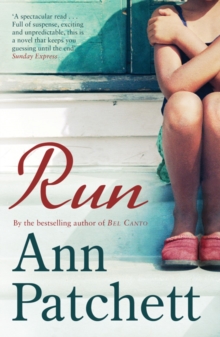 Description
Tip and Teddy are becoming men under the very eyes of their adoptive father, Bernard Doyle.
A student at Harvard, Tip is happiest in a lab, whilst Teddy thinks he has found his calling in the Church, and both are increasingly strained by their father's protective plans for them.
But when they are involved in an accident on an icy road, the Doyles are forced to confront certain truths about their lives, how the death of Doyle's wife Bernadette has affected the family, and an anonymous figure who is always watching.
Information
Format: Paperback
Pages: 352 pages
Publisher: Bloomsbury Publishing PLC
Publication Date: 02/06/2008
ISBN: 9780747593225
Free Home Delivery
on all orders
Pick up orders
from local bookshops
Reviews
Showing 1 - 2 of 2 reviews.
Review by sharonlflynn
16/06/2015
This is a beautifully written novel and I enjoyed it very much. I have only read Bel Canto before, which I also enjoyed.Run is about a family, living in contemporary Boston. Doyle is the patriarch, a retired politician and widower. He is coming to terms with the reality that his sons have no interest in politics. His eldest son, Sullivan, disappointed him many years ago. His two adopted sons, African American brothers, Tip and Teddy are coming of age, but have no interest in politics either.On a snowy night, as Doyle, Tip and Teddy are leaving a political speech, Tip steps in front of a car, and is pushed out of the way by a passer-by. The woman is badly hurt and brought to hospital, leaving her daughter Kenya behind in the snow. This book, for me, was about the relationships between family members. We have the three brothers: Sullivan, Tip and Teddy. Then there are two father figures: Doyle and Fr Sullivan, who acts in a father capacity to Teddy. There are three absent mothers: Bernadette Doyle, Tennessee and her old friend. Finally, there is Kenya, the child who needs a family, and finally gains one.
Review by AnneBrooke
16/06/2015
This is a slice of life drama about a mixed race family - the two young men, Tip and Teddy, are great characters, and the young girl, Kenya, is also a very attractive voice in the novel. I did think Sullivan was wasted though, and he should have had a much greater part in the story. I would read a whole novel about him.In terms of the plot, not a great deal happens, and there's an awful lot of introspection concerning the events around a couple of days or so. It felt very raggedy and was certainly distinctly unfinished by the time I got to the end. A rather unsatisfying read then.