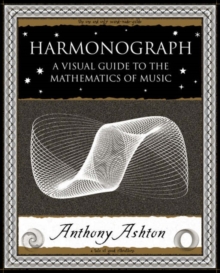 Harmonograph : A Visual Guide to the Mathematics of Music
Paperback
Description
The first paperback of this bestselling book on the mathematics of music.
Anthony Ashton explains why notes, which sound good together also look good together.
The book covers Pythagorean, just and equal-tempered tuning systems, with additional details on the Pythagorean comma and the comma of Didymus.
All made simple and easy with beautiful drawings and old engravings, printed at ridiculously high-resolution on 100 per cent recycled papers, with holographic foil titles.
Free Home Delivery
on all orders
Pick up orders
from local bookshops