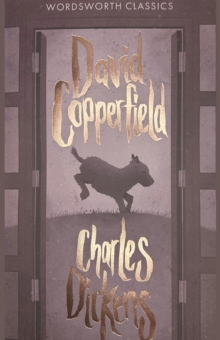 David Copperfield (Book Center)
Electronic book text
Description
David Copperfield is the novel that draws most closely from Charles Dickens's own life.
Its eponymous hero, orphaned as a boy, grows up to discover love and happiness, heartbreak and sorrow amid a cast of eccentrics, innocents, and villains.
Praising Dickens's power of invention, Somerset Maugham wrote: "There were never such people as the Micawbers, Peggotty and Barkis, Traddles, Betsey Trotwood and Mr. Dick, Uriah Heep and his mother. They are fantastic inventions of Dickens's exultant imagination...you can never quite forget them."
Information
Format: Electronic book text
Publisher: Oregan Publishing
Publication Date: 07/03/2017
Category: Classic fiction (pre c 1945)
ISBN: 9781853260247
Free Home Delivery
on all orders
Pick up orders
from local bookshops
Reviews
Showing 1 - 3 of 3 reviews.
Review by john257hopper
16/06/2015
A marvellous roller coaster of a book, this semi-autobiographical novel contains all the emotions of life, the highs and lows, trials and tribulations of the eponymous hero. It's a big book, of course, but, unlike some other Dickens novels, its narrative drive is generally so strong that one can read it like a modern novel, so this took me just over two weeks to read, as opposed to the three weeks of the shorter Barnaby Rudge. Wonderful characters throughout. A genuine all time classic, with timeless things to say about love, loss, grief and other emotions.
Review by theboylatham
16/06/2015
Two out of ten.
David Copperfield is the story of a young man's adventures on his journey from an unhappy and impoverished childhood to the discovery of his vocation as a successful novelist.
Boring.
Review by hampusforev
16/06/2015
To give this book anything less than five would be irresponsible. The sheer weight and life that Dickens creates here is matched just by Tolstoy (who is the reason I read the book). I absolutely love Aunt Betsy Trotwood, she's brilliant. But to give it a clean five like I gave Anna Karenina or Moby Dick would also be irresponisble, those books, although as long or ever longer are never indulgent or seem unnecessary, every chapter and page is important. David Copperfield doesn't feel that way. Even though I was never bored, the sequential nature of Dickens writing really becomes damaging as a whole, and this is definitely a book where the parts are greater than the sum. I definitely see why people consider Dickens a master and although I felt DC a bit indulgent at times, I look forward to read some of Dickens more economical works.