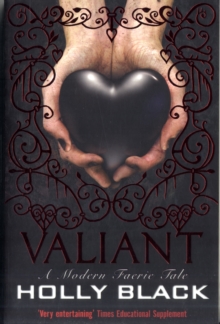 Description
When 17-year-old Valerie Russell runs away to New York City, she's trying to escape a life that has utterly betrayed her.
Sporting a new identity, she takes up with a gang of squatters who live in the city's labyrinthine subway system.
But there's something eerily beguiling about Val's new friends.
Impulsive Lolli talks of monsters in the subway tunnels they call home and shoots up a shimmery amber-coloured powder that makes the shadows around her dance.
Severe Luis claims he can make deals with creatures that no one else can see. And then there's Luis's brother, Dave, who makes the mistake of letting Val tag along as he makes a delivery to a woman who turns out to have goat hooves instead of feet.
When a bewildered Val allows Lolli to talk her into tracking down the hidden lair of the creature for whom Luis and Dave have been working, Val finds herself bound into service by a troll named Ravus.
He is as hideous as he is honourable, and as Val grows to know him, she finds herself torn between affection for him - and fear of what her new friends are becoming because of him.
Information
Format: Paperback
Pages: 336 pages, NONE
Publisher: Simon & Schuster
Publication Date: 01/07/2006
ISBN: 9781416901198
Free Home Delivery
on all orders
Pick up orders
from local bookshops
Reviews
Showing 1 - 1 of 1 reviews.
Review by AriadneAranea
16/06/2015
Val, betrayed by her mother and boyfriend, runs away to the city and ends up living rough in an underground station, running errands for fairies, getting high on magical potions stolen from a troll, and rushing headlong to destruction...This is not quite a sequel to Tithe, but is set (sort of) in the same real/fae world, with a few overlapping characters in the background. It is more intense, darker, a little bit weirder and at least as good as Tithe, if not better.