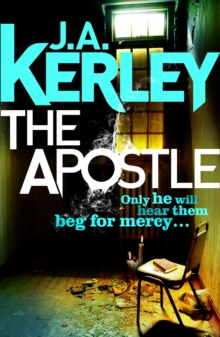 Description
From the bestselling author of Her Last Scream, a chilling tale of ritual murder and corruption, featuring Detective Carson Ryder.
The Reverend Honus Schrum, a nationally renowned minister and owner of a broadcasting empire, tells the media he has come home to Key West to die.
Meanwhile, Detective Carson Ryder is investigating the ritualistic murders of young women with chequered pasts, discovering the killings have religious overtones.
Simultaneously, a newly retired Harry Nautilus takes a job as a driver/bodyguard for Richard Owsley, an ambitious pastor in Mobile.
They come to Florida, where Owsley meets with Schrum and is enlisted to complete a special and mysterious 'project' Schrum has promised a billionaire benefactor.
As Carson digs deeper into the murders, Harry, interest piqued by all the hush-hush goings-on of his new employer, begins to covertly investigate the strange project.
Their independent investigations begin to converge, and Carson and Harry uncover a horrifying connection between the cases...
Information
Format: Paperback
Pages: 432 pages
Publisher: HarperCollins Publishers
Publication Date: 18/12/2014
Category: Thriller / suspense
ISBN: 9780007493692
Free Home Delivery
on all orders
Pick up orders
from local bookshops
Reviews
Showing 1 - 1 of 1 reviews.
Review by atticusfinch1048
27/01/2016
The Apostle – Will Ryder Crack The Message?The Apostle is the twelfth in the Carson Ryder series and like all the previous books you do not really need to read them in order. Jack Kerley has really created a likeable detective whose observations and insight really bring the character to life. At the same time the bad guy or bad guys are fully developed so we get some depth and complexity about them so you can see that it is not going to be an easy case.Carson Ryder is a senior detective in the Florida Center of Law Enforcement, part of the Florida's state police, and he usually gets the twisted cases that are harder to investigate. When he arrives back at work after some time back in Alabama with his old partner, Harry Nautilus, who has just retired, he is given a case and no back up. All his colleagues are helping the Miami-Dade Police Department in the investigation of a murder of one of their own, the murder of Roberta Menendez. When he asks for help he is sent a young officer from MDPD, Holly Belafonte a person who sounds British but is from Bermuda.Meanwhile Harry Nautilus has started as a driver for the TV pastor Richard Owsley and his family, which places him in some interesting situations. At the same time his interest is really aroused when Pastor Owsley is asked to go to Florida and meet with Rev Amos Schrum the Pastor of the Crown of Glory Network, even more so when Owsley is asked to work at their theme park Hallelujah Jubilee park. Some things just do not add up and his old investigator senses are up.Ryder and Belafonte are finding that very little is known about two bodies that have been burnt and covered in some sort of blanket, and there are no seemingly connections. It is when they finally discover what the connection is then becomes a race against time to find a possible victim, and where that victim may or may not live and the work that they do.As the pace picks up we are able to see what and how the perpetrator carries out their crimes and why and what their possible motivation may be. At the same time we see the narration of Ryder as he works out what really is the weirdness of this crime and who they may need to find, criminal and victim. At the same time the Crown of Glory Network keeps appearing with its assorted characters, who seem to have a rather seedier side than projected to the believers.I really enjoyed the book and loved the characters that Kerley has created and you certainly do not need to have read the previous outings. This is a fantastic stand alone book in the Carson Ryder series.