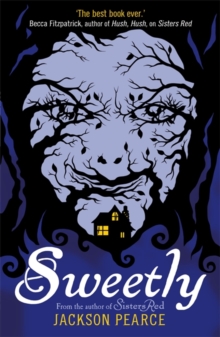 Description
As a child, Gretchen's twin sister was taken by a witch-like monster in the woods.
Ever since, Gretchen and her brother, Ansel, have felt the long branches of the witch's forest threatening to make them disappear, too.
When their stepmother casts Gretchen and Ansel out as teens, they stumble upon a sleepy Southern town and are invited to stay with Sophia Kelly at her sweet shop.
Sophia moulds candied magic: coveted treats that inspire confidence, bravery, and passion.
Life seems idyllic and Gretchen and Ansel finally start to forget their haunted past - until Gretchen meets handsome local outcast Samuel, who gives Gretchen a reason to fear Sophia: girls have been vanishing at Sophia's annual chocolate festival, taken by the insatiable 'witch' of Gretchen's nightmares.
Can Gretchen save herself, the girls of Live Oak, and Sophia? Of one thing, Gretchen is certain: a monster is coming, and it will never go away hungry.
Information
Format: Paperback
Pages: 336 pages
Publisher: Hachette Children's Group
Publication Date: 03/05/2012
Category: Fantasy
ISBN: 9781444900613
Free Home Delivery
on all orders
Pick up orders
from local bookshops
Reviews
Showing 1 - 1 of 1 reviews.
Review by foggidawn
16/06/2015
Siblings Ansel and Gretchen are driving cross-country after being kicked out of their home by their stepmother. When their car breaks down in a tiny South Carolina town, the only local citizen who welcomes them is Sophia, the beautiful young proprietor of a confectionery shop. As Ansel and Gretchen make themselves useful around the shop, they learn some of the town's darkest secrets. Young women have been steadily disappearing . . . and some locals blame Sophia. Through a friendship with a somewhat reclusive young man, Gretchen learns the truth behind the girls' disappearances -- and solves a mystery from her own past, as well. Can she stop more young women from disappearing, or will her efforts be too little, too late?Of the two companion novels, I have to say that <i>Sisters Red</i> was a stronger work than <i>Sweetly</i>. My problem with this book is that I didn't find a single character likable. Ansel was a flat nonentity, Sophia a bit too much of a stereotypical femme fatale. Gretchen struck me as both whiny and clueless, and her romantic counterpart, who was probably supposed to seem mysterious and brooding, instead came across as sullen and uncooperative. The plot dragged a bit in the middle as Ansel and Gretchen cooled their heels at the chocolate shop, waiting for something to happen. Also -- minor spoiler -- equating the "witch" from the original story with the werewolves from <i>Sisters Red</i> didn't work for me, and having Gretchen constantly refer to the werewolves as witches reinforced my opinion of her as a clueless airhead. I also feel that it weakened the bond between this retelling and the original Hansel and Gretel story.I'm sure many readers, particularly fans of this author, will love this story. It just wasn't the best book for me.