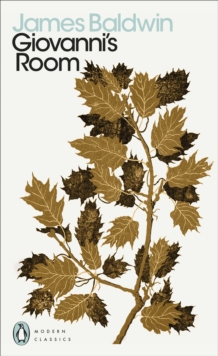 Description
When David meets the sensual Giovanni in a bohemian bar, he is swept into a passionate love affair.
But his girlfriend's return to Paris destroys everything.
Unable to admit to the truth, David pretends the liaison never happened - while Giovanni's life descends into tragedy.
United by the theme of love, the writings in the Great Loves series span over two thousand years and vastly different worlds.
Readers will be introduced to love's endlessly fascinating possibilities and extremities: romantic love, platonic love, erotic love, gay love, virginal love, adulterous love, parental love, filial love, nostalgic love, unrequited love, illicit love, not to mention lost love, twisted and obsessional love...
Information
Format: Paperback
Pages: 160 pages
Publisher: Penguin Books Ltd
Publication Date: 02/08/2007
Category: Romance
ISBN: 9780141032948
Free Home Delivery
on all orders
Pick up orders
from local bookshops
Reviews
Showing 1 - 2 of 2 reviews.
Review by bookworm12
16/06/2015
David is a young man living in Paris and reflecting on a doomed love affair. This poetic story, a mere 160 pages, delves not only into his relationship with Giovanni, but also into his confusion, self-loathing, loneliness, shame and more. In a flawed attempt to figure out who he is and what he truly wants, David has a tendency to hurt those around him with little or no feeling. Baldwin's beautiful and succinct writing style pulls readers into David's world. In addition to telling a tragic love story, the book touches on the complicated role women held in society in the early 20th century. As they began to gain the freedom to make their own decisions they realized that in many ways they weren't really free. The expectation was still that they find a husband as soon as possible. "I don't see what's so hard about being a woman. At least, not as long as she's got a man." "'That's just it,' said she. 'Hasn't it ever struck you that that's a sort of humiliating necessity?'" … 'I began to realize it in Spain that – that I wasn't free, that I couldn't be free until I was attached – no committed to someone.'"BOTTOM LINE: A haunting look at love and its many forms, this story reminds the readers of the importance of understanding who you are. The pain and heartbreak is universal when we can't even be honest with ourselves. "But people can't, unhappily, invent their mooring posts, their lovers and their friends, any more than they can invent their parents.""Much has been written of love turning to hatred, of the heart growing cold with the death of love. It is a remarkable process. It is far more terrible than anything I have ever read about it, more terrible than anything I will ever be able to say."  
Review by starbox
16/06/2015
'No matter what I was doing, another me sat in my belly, absolutely cold with terror over the question of my life',, 8 February 2015This review is from: Giovanni's Room (Penguin Great Loves) (Paperback)Set in 1950s Paris - and how beautifully Baldwin brings the city to life - this short novel is narrated by a white American male, living the cafe culture on handouts from home. While his girlfriend is off touring Spain, he falls for dashing young bartender Giovanni, and moves in with him.But despite its moments of joy, the relationship is flawed by David's inability to admit to his own homosexuality. Imagining the 'normal' families in the houses he passes, he reflects:'It was true... I wanted children. I wanted to be inside again, with the light and safety, with my manhood unquestioned, watching my woman put my children to bed... I wanted a woman to be for me a steady ground, like the earth itself.'David's vacillating leads to heartbreak and a terrible ending....This was a powerful work that really brings to light the shame and denial that societal pressures can put on a person.