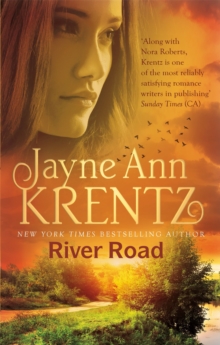 Description
It's been thirteen years since Lucy Sheridan was in Summer River.
The last time she visited her aunt Sara there, as a teenager, she'd been sent home suddenly after being dragged out of a wild party, by the guy she had a crush on, just to make it more embarrassing.
Obviously Mason Fletcher - only a few years older but somehow a lot more of a grown-up - was the overprotective type who thought he had to come to her rescue. Now, returning after her aunt's fatal car accident, Lucy is learning there was more to the story than she realized at the time.
Mason had saved her from a very nasty crime that night - and soon afterward, Tristan - the cold-blooded rich kid who'd targeted her - disappeared mysteriously, his body never found. A lot has changed in thirteen years. Lucy now works for a private investigation firm as a forensic genealogist, while Mason has quit the police force to run a successful security firm with his brother - though he still knows his way around a wrench when he fills in at his uncle's local hardware store.
Even Summer River has changed, from a sleepy farm town into a trendy upscale spot in California's wine country. But Mason is still a protector at heart, a serious (and seriously attractive) man. And when he and Lucy make a shocking discovery inside Sara's house, and some of Tristan's old friends start acting suspicious, Mason's quietly fierce instincts kick into gear.
He saved Lucy once, and he'll save her again. But this time, she insists on playing a role in her own rescue ...
Information
Format: Paperback
Pages: 352 pages
Publisher: Little, Brown Book Group
Publication Date: 06/01/2015
Category: Romance
ISBN: 9780349401614
Free Home Delivery
on all orders
Pick up orders
from local bookshops
Reviews
Showing 1 - 1 of 1 reviews.
Review by wyvernfriend
16/06/2015
It's not often that I have to say this about a book but this is a straight contemporary romance with no paranormal at all in it, there are hunches, but that's about it. I feel a need to say this because I approached this story with thoughts of paranormal and kept expecting someone to start into that, but no. I think I would have enjoyed the read better if I had known this from the outset, but with Ms Krentz's output being mostly paranormal these days I kinda expected some to creep in.Lucy Sheridan has been away from Summer River for thirteen years, last time she was here she was dragged bodily from a party by a guy she had a crush on, Mason Fletcher, and ever since she hasn't gone back. Her aunt discouraged it and the kid who had invited her, disappeared mysteriously, now her aunt is dead and she has inherited the house and some shares in a company that has a winery. She works as a genealogical researcher for a private investigation firm and Mason runs a security business with his brother. When Lucy discovers a secret inside her aunt's house she feels a need to find out the truth and if her aunt's death is related to this discovery.I liked it, the end chase scene had me at the edge of my seat. I liked the characters and their reactions and how they had to build a relationship and learn to trust each other.Overall, an enjoyable read.