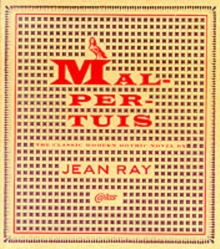 Information
Format: Paperback
Pages: 176 pages, Illustrated
Publisher: Atlas Press
Publication Date: 20/04/1998
ISBN: 9780947757984
Free Home Delivery
on all orders
Pick up orders
from local bookshops
Reviews
Showing 1 - 1 of 1 reviews.
Review by Dead_Dreamer
16/06/2015
Malpertuisis is a "Romantic grotesque". It's a really, really bizarre book. Imagine Hawthorne's The House of the Seven Gables on acid. About half way through the book I was thinking, "What the fuck? Has this guy been taking crazy pills?" There is a plot ... sort of... but mostly it's a strange montage of images and events. However, by the end of the book the events and their delirious quality started to make sense. The book is a mystery of sorts. *spoiler alert* The basic plot is a group of friends and relatives of a dying man, Cassave, are summoned to his dark and sprawling mansion called "Malpertuis" (like something out of The Fall of the House of Usher) to hear his last wishes. He bequeaths all of his enormous fortune to those present on one condition: they must spend the rest of their days living within the walls of Malpertuis. Do to the vast inheritance they're all to receive they unanimously decide to move to the mansion. The estate is a cold, dark, and dreary place. Jean Ray goes out of his way describing it's gothic features. Then things really get bizarre. The story is told from the point of view of a young man, Jean-Jacques. The events unfold with a dream-like quality. You can't tell whether things are really happening or imaginary. It's like reading the narrative of a crazy person, but it works! As aforementioned, most of the book I was really confused until I found out the underlying cause of the strange events. Basically Cassave was once a powerful occultist and alchemist. He discovered that many the ancient gods still lived, but in a very weakened form. He finds the real Mt. Olympus and takes the surviving gods as captives. Most only have the faintest traces of their powers, if at all, and are existing in a state of amnesia. He brings them back to Europe and creates identities for them as friends and family. They've forgotten who they once were all together -- well, most of them anyway. Cassave realized it's in the god's nature to play out dramas which is why he has them all come together to live within Malpertuis where they can unknowingly act out predestined fates. Since they're all living in a non-human reality things like time and logic don't always flow the way they would for us. Hence the dream-like Symbolist style, as gods are really nothing more than symbols of forces anyway. Only later when you start to put 2 and 2 together and figure out who each character really is in the Greek pantheon does the actions and events begin to make sense. The book can be read on many different levels. Everything is meant to symbolize something. Malpertuis itself is a manifestation of Pergatory or perhaps even Tartarus. Overall it was good; however, I spent a good 2/3 of the novel utterly confused, and that started to get old. Sure, it all made sense at the end, but there should have been more clues earlier on so that I could have picked up the symbolism. I really had no idea they were gods until near the end of the book. Some parts are still confusing to me. Apparently the lead narrator (there are a few different narrators) Jean-Jacques is a Hercules-like character, half mortal and half god. However he's a new hero (and Cassave's grandson). He's thrown into the drama to fulfill his newly created destiny.
Also by Jean Ray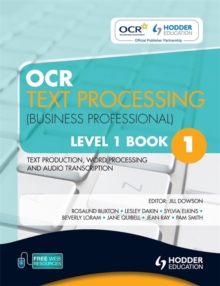 Also in the Atlas Anti-Classics series