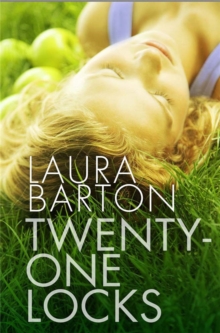 Twenty-one Locks
Paperback
Description
Jeannie is twenty years old and she's Lancashire's worst perfume girl.
She works in her small town's department store, where all the other girls have perfect make-up (if a little too orange, and a mite too thick) and hair in buoyant ponytails.
Jeannie, with wet hair and pale skin, doesn't fit the bill. And she doesn't really care - she arrived as a temp two years ago and has never got round to leaving.
Being bored by work gives her plenty of time to think about her impending nuptials to Jimmy, her teenage sweetheart who's now a mechanic.
He's a local lad and like everyone in the town, he lives for Saturday nights: beer, brawls and bare flesh.
Jeannie is happier at home on the sofa, or better still, day-dreaming about leaving the town behind.
Just as her feet are at their most cold, she stumbles upon Danny at the train station.
He's a well-read, well-travelled, sophisticated ladies' man and represents everything her life is not. Or at least that's how it seems. And before long, it all becomes complicated.
Information
Format: Paperback
Pages: 272 pages
Publisher: Quercus Publishing
Publication Date: 06/01/2011
ISBN: 9780857381217
Free Home Delivery
on all orders
Pick up orders
from local bookshops
Reviews
Showing 1 - 1 of 1 reviews.
Review by AdonisGuilfoyle
16/06/2015
A depressing, claustrophobic but painfully accurate modern day fairytale set in a small northern town. Jeannie's life has settled into a dull but safe routine - her job selling perfume in a department store, and Jimmy, the boy she has known all her life who is soon to become her husband. She has a nagging feeling that she should want more, do more, be more, however, so when she meets Danny at the train station, Jeannie flirts with him and starts to doubt her future with Jimmy.I think everyone has wondered 'Is this it?' at one point in their lives, and Laura Barton's grim depiction of life in a close community, where people leave school, get married, and have children, just because that's what you do, certainly inspired that selfish doubt in me. For most of the story, I was willing Jeannie to dump Jimmy and run off with the charming Danny, but Barton looks at the issue from both sides - is the grass really greener? - and keeps the readers guessing right until the last page. The characters are also really well drawn and realistic, and the dialogue is both weary and witty at the same time. One of my favourite lines is from Jeannie, after Danny tells her that his widowed grandfather is like a swan. 'You mean your grandad can break a man's arm?' she asks, deadpan. My type of humour.Laura Barton's novel isn't happy or hopeful, but refreshingly honest and worryingly recognisable, especially for those who hale from a forgotten city in the north of England, like myself.