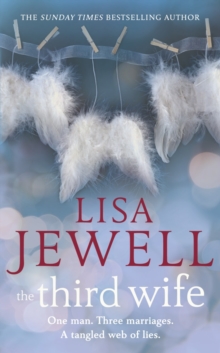 Description
In the early hours of an April morning, Maya stumbles into the path of an oncoming bus.
A tragic accident? Or suicide? Her grief-stricken husband, Adrian, is determined to find out.
Maya had a job she enjoyed; she had friends. They'd been in love. She even got on with his two previous wives and their children.
In fact, they'd all been one big happy family. But before long Adrian starts to identify the dark cracks in his perfect life. Because everyone has secrets. And secrets have consequences. Some of which can be devastating.
Information
Format: Hardback
Pages: 416 pages
Publisher: Cornerstone
Publication Date: 03/07/2014
ISBN: 9781846059254
Free Home Delivery
on all orders
Pick up orders
from local bookshops
Reviews
Showing 1 - 2 of 2 reviews.
Review by nicx27
27/08/2015
This is an unusual book and it's hard to say exactly what it's about but basically Adrian is on his third wife, Maya. Universally liked by everybody, Adrian left one wife for another, and that one for Maya and yet still his fractured families are all on the best of terms.....or are they?I found this to be a great read, with a storyline that just bounded along. There's a mystery to be solved regarding Maya which could have gone any way but the main crux of the story is family life and all its complications.I like Lisa Jewell as an author and have enjoyed everything I have read by her. This is another great read with a cast of very interesting characters.
Review by susan0316
16/06/2015
This is the new novel by Lisa Jewell. The basic story is about Adrian and his three wives. Wife 1 was Susie and they had two children and he left her for wife 2 Caroline and they had three children when he left her for wife 3 Maya. At the very beginning of the novel, Maya is killed by a bus - is it an accident or suicide? Adrian spends the entire novel answering this question. He also does a lot of soul searching about whether he is a good father and a good person. The novel is good and the author handles the characters and the story very well. I didn't like the children, which made it a bit difficult to read but overall I did enjoy the book.