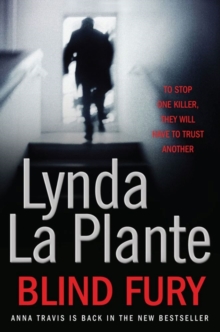 Description
Close to a motorway service station, the body of a young woman is discovered.
She appears to have no family, no friends, no one to identify her.
DI Anna Travis is brought onto the team of investigators by DCS James Langton, who already suspects that this recent case could be linked to two unsolved murders.
As more evidence is discovered the team realise that they are contending with a triple murder investigation -- and no suspect.
Anna's blood runs cold when she receives a letter from a murderer she helped to arrest.
He makes contact from prison insisting that he can track down their killer, but will only talk to Anna herself.
Does he really have an insight into another killer's mind, or is he merely intent on getting into hers?
Information
Format: Hardback
Pages: 512 pages
Publisher: Simon & Schuster Ltd
Publication Date: 10/06/2010
Category: Thriller / suspense
ISBN: 9781847375476
Free Home Delivery
on all orders
Pick up orders
from local bookshops
Reviews
Showing 1 - 2 of 2 reviews.
Review by birdsam0610
16/06/2015
I must say that I don't take a lot of notice of the titles of Lynda La Plante's DI Anna Travis novels, as I don't think they usually relate to the actual novel. I suppose this book (the latest in the series) does, but you wouldn't make the link until the end.This book is about another murder case that DI Travis is working on, the murder of three women whose bodies were all found just off a London motorway. It's a dead case with very few leads. Enter a murderer in gaol who specifically states he can assist the case and get into the killer's mind. An interesting plot line that makes you think of The Silence of the Lambs but it really doesn't go very far, except for setting up another lover for Anna.I'm getting a bit sick of Anna and her boyfriends- yes, she's very morally upright and dedicated to her career, so how does having a fling in each book assist the plot? Isn't it in detective fiction canon that all detectives end up sad and lonely?This is a spoiler but Anna doesn't break the mould. In what must be the most boring case covered in this series, leads continually come to dead ends and suspects / witnesses are revisited again and again. This is fiction- couldn't there be a bit more liberty to make it interesting?The last couple of chapters go through emotions and timeframes very quickly- a little too quickly in my opinion. The blurb on the back of the book also says a little too much about what happens at the end- I had a chapter to read, read the blurb again and immediately thought, 'Oh, I know what happens now'.Generally with this series I don't expect high literature but gripping action. This time I didn't even get one of them.
Review by kazimiera
16/06/2015
i really enjoyed reading this book a must read for all fans of thrillers i just hope that lynda la plante writes a few more wiht anna travis as the main character