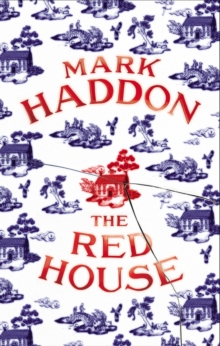 Description
Family, that slippery word, a star to every wandering bark, and everyone sailing under a different sky.
After his mother's death, Richard, a newly remarried hospital consultant, decides to build bridges with his estranged sister, inviting Angela and her family for a week in a rented house on the Welsh border.
Four adults and four children, a single family and all of them strangers.
Seven days of shared meals, log fires, card games and wet walks.
But in the quiet and stillness of the valley, ghosts begin to rise up.
The parents Richard thought he had. The parents Angela thought she had. Past and present lovers. Friends, enemies, victims, saviours. And watching over all of them from high on the dark hill, Karen, Angela's stillborn daughter.
The Red House is about the extraordinariness of the ordinary, weaving the words and thoughts of the eight characters together with those fainter, stranger voices - of books and letters and music, of the dead who once inhabited these rooms, of the ageing house itself and the landscape in which it sits. Once again Mark Haddon, bestselling author of The Curious Incident of the Dog in the Night-time and A Spot of Bother, has written a novel that is funny, poignant and deeply insightful about human lives.
Information
Format: Hardback
Pages: 272 pages
Publisher: Vintage Publishing
Publication Date: 10/05/2012
ISBN: 9780224096409
Free Home Delivery
on all orders
Pick up orders
from local bookshops
Reviews
Showing 1 - 5 of 6 reviews.
Previous | Next
Review by arkgirl1
16/06/2015
This new book by Mark Haddon centres on a family holiday in the Welsh border area near Hay - Richard, a wealthy doctor, invites his sister and family to join him, his second wife and step daughter for a week's holiday after the recent death of their alcoholic mother. The siblings have had little contact over the years and this seems to be an attempt by Richard to draw closer again. This is a challenging novel for Haddon to write as he weaves together 8 different voices with some random 'stream of consciousness' lists so it is not surprising that there are some parts that jar but it is a brave attempt with much to intrigue the reader and elicit admiration.All of the characters have challenges to face during the week and Haddon does manage to create some distinctive voices with some particularly strong teenage characters: Alex with his sexual desires to the fore but who has had to grow up fast in other areas and becomes the responsible 'adult' for his siblings; Daisy flirting with religion as she struggles to discover who she is; and Melissa the bitchy step-daughter who is worried about a 'prank' that might have gone too far. Benjy, the youngest child, is the most likeable character but you worry about how messed up he might become with the adults that are surrounding him.It is not a light easy read as the issues faced sweep through mental illness, infidelity, loss of a child, sexual issues, drugs, betrayal and family skeletons - plus the adult characters are difficult to warm to - but it did gradually grow on me as the story progressed and I think it would be a good 'book group' choice with much to debate and discuss.
Review by presto
16/06/2015
Brother and Sister Richard and Angela have had little contact since the death of their mother some years ago. In the mean time Richard has remarried and in the process gained a teenage 'daughter'. A self assured hospital consultant, he decides to try to reconnect with his sister and her family.Angela teaches, while her husband Dominic, once a successful composer of ad tunes is now working in a book store; they have two teenage children, Alex and Daisy, and eight year old Benjy. Angela and Dominic's marriage is shaky, Alex is loosing respect or his father and Daisy has joined a church and has cut herself off from her old friends. When Richard invites Angela and her family to join them for a week in a rented cottage on the Welsh border it is with mixed feelings that they accept. The Red House is an account of their holiday. Taken day by day it is a series of episodes from their interactions, peppered with their private thoughts and worries, along with occasional snippets from their chosen various reading matter. The account flits from person to person with rapid frequency, and is occasionally interspersed with descriptive paragraphs of their isolated location often with little regard for proper sentence structure - this is not a criticism, just an observation, but I hope it conveys something of the slightly unusual construction of this novel. Over the course of the week we observe the individual characters, and far from all come out of the experience with shinning colours. The otherwise self confident Richard has his eyes opened as to how he treats others, and his previously adoring new wife sees him in a new light. Their self-centred daughter may or may not be a better person after the events of the week. Angela may be able finally to put an old ghost to rest; Daisy might at last have seen the light regarding her adopted religion while she discovers something about herself that shocks her (even if everyone else seems OK with it). Dominic resolves to try to make amends for past mistakes as he decides to work to strengthen his family, but it might be too late as regards his son Alex, who of all is the one who despite the occasional misjudgement is the one who really proves himself over the holiday, the holiday he entered as a boy and comes out almost a man. Benjy's charming innocence and very boyish interests provide much entertainment, and the obvious love his two older siblings have for him is delightful.Once one is used to the staccato and sometimes confusing approach, this quickly becomes a captivating read.
Review by Twink
16/06/2015
I loved Mark Haddon's best seller The Curious Incident of the Dog in the Night-Time. I haven't read any of his other books, but based on that one read I was eager to pick up his latest - The Red House. Richard and Angela are brother and sister living in England. They rarely see each other, but following the death of their mother, Richard, a wealthy doctor, invites his sister, her husband and their three children to vacation with him for a week in the country side. Richard has recently remarried and his new wife and step daughter will also be there. You can see lots of angst and fodder for thought in just the set up - estrangement, death, grief, family squabbles and more. Angela and her family are rife with problems. I've had this book for a bit and have been picking it up and putting it down, unable to consume it at prolonged sittings. The book is told in a 'stream of conciousness' narrative. Each of the eight characters' thoughts and actions can appear at any time. Many times it's not clear who is speaking - chapters begin with She for example. As I read further and began to know each character and their way of thinking it became easier to identify the current speaker. But, then sometimes Haddon throws in passages from a book someone is reading or lists of things that really have no bearing on anything. The Red House has been leaping onto bestseller lists everywhere. I find myself feeling a bit lost, like the kid who doesn't get the joke. For I found Red House disconcerting, disturbing and demoralizing by turns. Although I agree that Haddon's explorations of his characters' desires, needs and wants are quite intimate and thought provoking, I could only take so much at a sitting. Hence, the length of time it took me to finish the book. There's no denying that Haddon has explored family dysfunction in great depth with an inventive vehicle to carry those observations. However, there seemed to be no resolution from first page to last. The characters are still nursing the same angst as they were in the beginning. I realize that not every book needs to have a happy ending or ends all tied up, but I felt no sense of satisfaction on turning the last page. Rather, just relief that I had finished.
Review by speedy74
16/06/2015
This is the first Mark Haddon book I have read so I didn't really know what to expect. The Red House is an interesting read more because of the author's writing style than the actual plot or even the development of the characters.Richard, a successful doctor, and his new wife and stepdaughter invite Richard's estranged sister, Angela and her family to spend a vacation with them in a rented house in the English countryside. The book is written with changing points of view from each of the family members staying at the house. Each character is plagued by some sort of demon and at times these troubles make the novel an interesting read. At other points in the reading, the meaning of the text isn't as clear because it turns into a more stream of consciousness style of writing which reflects how the mind seems to wander but makes for more difficult comprehension. I have a feeling that throughout these excerpts there were probably allusions made that I may not have caught given my limited knowledge of English places, people, and events, but the materiel didn't engage me enough to want to delve into it more. Most people reading this book can probably identify with at least one if not more of the characters because they feel convincing. The theme of family throughout also illuminates the complexities intertwined with maintaining relationships with people who one does not necessarily "choose" to be in one's life. A good read for those who appreciate inventive writing styles and multiple points of view.
Review by kinsey_m
16/06/2015
I got this one after reading some mixed reviews at librarything and really liked it, although I can understand that is not an easy read and therefore not a book to everyone's taste. There are 8 (!) different viewpoints and the author jumps from one to another without any warning, but since the character's voices are so distinctive, I had no problem following. I loved the fact that when you finish the book you really feel like you've spent a week with this people, so Haddon really got the effect he was aiming for. Many people commented on how unpleasant the characters are, asking why should anyone want to spend a week with them. I don't think they are unpleasant (with the exception of Melanie), they are just real people, and real people have unpleasant thoughts. Another common complaint was that nothing happend, but I do not agree. There is a lot of change in several characters: Daisy, Louisa, Richard... not so much in others, but if you are aiming to get close to real life, how much change can there be in one week?On the other hand I have to admit I didn't enjoy the lists, but there aren't that many of them and can be easily skipped.Highly recommendable if you enjoy experimental, character-based fiction.