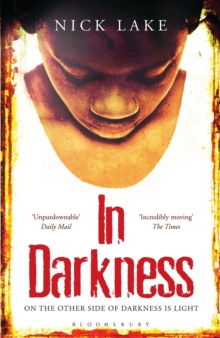 Description
In darkness I count my blessings like Manman taught me.
One. I am alive. Two. There is no two. Haiti 2010: in the aftermath of the earthquake a boy lies trapped beneath the rubble: terrified, thirsty and alone.
Shorty is a child of the slums, a teenager who has seen enough violence to last a lifetime and who has been inexorably drawn into the world of the gangsters who rule his broken city: men who dole out money with one hand and death with the other.
But Shorty has a secret: a flame of revenge that burns inside him, fuelling his determination to find his beloved twin sister, stolen from him five years ago.
In the darkness the lines between the present and the past begin to blur and, as Shorty fights for life, his struggle becomes part of a two-hundred-year-old story - a story of courage and betrayal, of freedom and of hope.
Shorty may not be quite as alone as he believes...
Information
Format: Paperback
Pages: 352 pages
Publisher: Bloomsbury Publishing PLC
Publication Date: 03/01/2013
ISBN: 9781408830345
Free Home Delivery
on all orders
Pick up orders
from local bookshops
Reviews
Showing 1 - 1 of 1 reviews.
Review by celerydog
16/06/2015
This book used a 'now' and 'then' format and both magic-realism and time-slip effects, whereby the principal characters: Shorty and Toussaint L'Ouverture, re-lived each other's lives. There were many cleverly crafted parallels between the two parts of the story, which wove the narrative into a beautiful tapestry of story-telling.At the beginning I struggled to empathise with Shorty, who narrates the 'now' part of the story. His lifestyle choices and arrogance repelled me, even though I feared for his life, being buried alive in the aftermath of the 2010 Haitian earthquake. Gradually, I began to warm to him, as the author revealed how life had dealt him a series of 'least worst' choices and how Shorty had become the sum of these cruel parts.I knew nothing about Haiti before reading this book, apart from the 2010 earthquake. Learning about its history through this story was enjoyable, revealing and informative. It was another indictment on the colonial past. It made me reflect further on the evils of slavery and how inhuman mankind can be.In the 'now' parts of the book there were several contemporary references, which rang true. The historical parts all seemed thoroughly researched, although this did not weigh down the story-telling.This is a book I can imagine re-reading and getting more from on a second pass. Well done, Mr. Lake, this is a book for keeps.