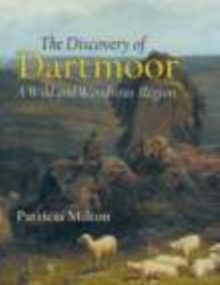 The Discovery of Dartmoor : A Wild and Wondrous Region
Hardback
Description
Early visitors to Dartmoor, that great granite mass dominating the centre of Devonshire, usually complained about its climate, agreeing that 'this one thinge is to be observed that all the yere through out commonly it rayneth or it is fowle wether in that more or desert'.
Around the skirts of the moor, as a discomforted 18th-century traveller found, the terrain was difficult, 'the soil exceedingly swampy and moist, and covered with bogmoss', through which his horses' legs 'penetrated knee-deep at every step'.
Faring no better, the high moor was judged as 'dreary in the extreme', of 'unprepossessing aspect', and presenting nothing of interest.
William Gilpin, arbiter of the picturesque, hurried away, declaring that Brentor was 'so immersed in clouds' he could not even distinguish its shape.
Town dwellers despised the moorlanders, 'said to be born Clowns, their Carriage being very rustic and ungainly, and their speech so coarse, corrupt, and uncouth, as to be scarcely intelligible to strangers'.
Yet, somehow and at some time, perceptions of the region and its people changed.
The climate became healthy and bracing, the terrain wild and wondrous. Dartmorians' voices sounded 'liquid', like the 'rapid purling of the little streams', and the vibrant quality of their lives became the envy of outsiders.
Landscape artists discovered that the 'vagrant mists' would eventually dissolve, to reveal a wilderness of haunting beauty surmounting gentle wooded valleys.
Within a broad social and cultural context, writers and artists have contributed to this transformation of Dartmoor and its dwellers in various ways.
The area retains its rugged natural beauty, and, surrounded by urban and coastal development, remains a focus for the outdoor movement of the 20th and 21st centuries.
This new book is a major addition to the literature of Dartmoor and will appeal to visitor and local resident alike.
Information
Format: Hardback
Pages: 208 pages, 125 illustrations
Publisher: The History Press Ltd
Publication Date: 01/01/2006
Category: Local history
ISBN: 9781860774010
Free Home Delivery
on all orders
Pick up orders
from local bookshops