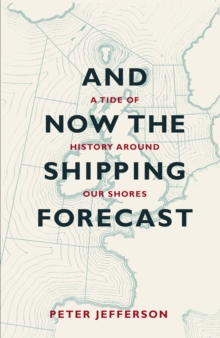 And Now the Shipping Forecast : A Tide of History Around Our Shores
Paperback
Description
Peter Jefferson presented The Shipping Forecast for over 40 years, and his familiar voice continues to be heard reading quotations on BBC Radio 4's Quote...Unquote.
This book is both an affectionate memoir and a history of the science and BBC programming behind the forecast.
Peter explains how it came out, who collects all the information and what it's like to read this bulletin.
Even though the information in the forecast is now readily available in many formats, The Shipping Forecast is something of a 'must listen' for fans gathered over the decades.
For reasons not quite understood, it has become a much-loved part of the British cultural landscape with an avid following of listerners find its poetry is the perfect cure for insomnia.
This book is perfect for those fans.
Information
Format: Paperback
Pages: 256 pages, Illustrations, maps
Publisher: UIT Cambridge
Publication Date: 19/05/2011
Category: Radio
ISBN: 9781906860158
Free Home Delivery
on all orders
Pick up orders
from local bookshops
Reviews
Showing 1 - 1 of 1 reviews.
Review by Eyejaybee
16/06/2015
What a disappointment! I have been listening to the BBC Shipping Forecast off and on for more than forty years, frequently lulled to sleep in the early hours of the morning by its mantra-like incantation. What could be better, then, than a history of the Shipping Forecast, written by one of the radio announcers who regularly read it out, night after night, across a couple of decades? Well, lots of things, actually, including virtually all of the one hundred and forty other books that I have read this year for a start.Much of the content is exactly what I was looking for - a potted history of how the Shipping Forecast came into being, and a chronicle of how the various shipping areas that it includes have changed over the year. The problem, however, rests in Peter Jefferson's prose style. At best this book struggled to soar to the heights of the vapid, but for much of the time it slumped into the depths of irritation. Jefferson will insist upon trying to be funny, but never once comes within a mile of pulling it off, leaving the reader feeling that same complicit embarrassment that we have probably all felt when someone we love or admire makes a complete tool of themselves in public: watching one's father dancing at a friend's wedding to a current hit song, perhaps, or being caught watching anything with Bruce Forsyth.I was left feeling relieved that Jefferson merely had to read out the announcements on Radio 4, and wasn't trusted to write them. The process of dumbing down of that national institution would, otherwise, no doubt be even further along its hideous path.