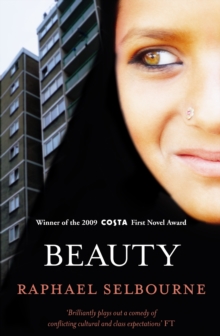 Description
Beauty - in both name and appearance - is a twenty-year-old Bangladeshi, back in England having disgraced her family by fleeing an abusive arranged marriage.
Forced onto the jobseeker's treadmill and under extreme domestic pressure, she cracks and runs away.
Her encounters with officialdom, fellow claimants, and strangers in the city streets, complicated by the restrictions and comfort of her language and culture, place her at the mercy of such unlikely helpers as Mark, a friendly, Staffordshire bull terrier-breeding exoffender, and Peter, a middle-class underachiever on the rebound from a bitter relationship.
With determination and good humour, Beauty moves ever closer to making her choice between family duty and personal freedom.
All the while, however, her brothers are searching for her across town.
Can she make the choice herself, before she's forced to?
A sharply rendered, compassionate and challenging portrait of a fragmented, multicultural urban England.
Information
Format: Paperback
Pages: 336 pages
Publisher: Profile Books Ltd
Publication Date: 01/09/2009
ISBN: 9780955647673
Free Home Delivery
on all orders
Pick up orders
from local bookshops
Reviews
Showing 1 - 2 of 2 reviews.
Review by Mumineurope
16/06/2015
Gritty story of Muslim girl trying to survive in working class England
Review by LyzzyBee
16/06/2015
From Bridget, Mar 2010Published by Tindal Street Press, this is a gritty, inspiring and eventually heart-warming story set in the urban wastelands of ... Wolverhampton. As has been mentioned by several reviewers, Selbourne writes as excellently and believably about an ex-con breeding scary dogs in a run-down rented house as he does about an extended family of Bangladeshi origin crammed into a small house a few miles away. Beauty, the main character, has been brought back home after an arranged marriage gone wrong, and she's now paying the price. When the JobCentre make her attend a course or lose her benefits, she gains a small amount of "freedom" and takes the opportunity to extend this a little. But what is freedom when, seen through her eyes, so-called free white British people have no god, no security, no family and put their elderly relatives into care homes?Some of the scenes and situations are quite "gritty" indeed - not one for reading over your lunch. But I think the edgy parts are needed to round out the characters and make the setting believeable.The writing is refreshingly free of flourish and pretension, and beautifully well-observed. Appearances are deceptive and the characters who seem to have a good background are revealed in all their flawed messiness. This was really engaging and involving and I found it hard to put down.I look forward to reading more of this author's work, and it was lovely to see the working class Midlands being seen as something worth writing about. My only issue with this book was that I read it a bit close to "The Reluctant Mullah" and could have done with a little space between the two - but that's my problem, not either of the books'.I'm going to register this on BookCrossing and probably offer it as a bookring.
Also by Raphael Selbourne