Costa Book Awards 2018
The Costa Book Awards is one of the UK's most prestigious and popular literary prizes and recognises some of the most enjoyable books of the year, written by authors based in the UK and Ireland. Discover the shortlisted titles for the 2018 awards, and keep your eyes peeled for the category winners!
Costa Novel Award - Winner
THE NUMBER ONE SUNDAY TIMES BESTSELLERWINNER OF THE COSTA NOVEL AWARD 2018WINNER OF THE SPECSAVERS NATIONAL BOOKS AWARD 2018 (International Author)LONGLISTED FOR THE MAN BOOKER PRIZE 2018'The best novel published this year.' The TimesConnell and Marianne grow up in the same small town in rural Ireland.
The similarities end there; they are from very different worlds.
When they both earn places at...
Costa First Novel Award - Winner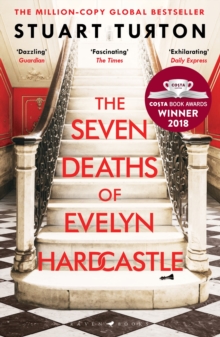 DEBUT SUNDAY TIMES BESTSELLERWINNER OF THE COSTA FIRST NOVEL AWARD 2018WINNER OF THE BOOKS ARE MY BAG NOVEL AWARD 2018SHORTLISTED FOR THE SPECSAVERS NATIONAL BOOK AWARDS 2018Gosford Park meets Groundhog Day by way of Agatha Christie and Black Mirror - the most inventive story you'll read this yearTonight, Evelyn Hardcastle will be killed ...
Again It is meant to be a celebration but it ends in...
Costa Biography Award - Winner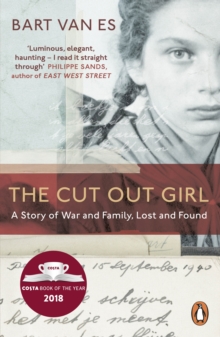 *** WINNER OF THE COSTA BOOK OF THE YEAR 2018 ***'A masterpiece of history and memoir' Evening Standard'Superb.
This is a necessary book - painful, harrowing, tragic, but also uplifting' The TimesLittle Lien wasn't taken from her Jewish parents - she was given away in the hope that she might be saved.
Hidden and raised by a foster family in Amsterdam during the Nazi occupation, she survived the...
Costa Poetry Award Winner
**WINNER OF THE COSTA POETRY AWARD 2018****SHORTLISTED FOR THE 2018 FORWARD PRIZE FOR BEST COLLECTION**A war-poem both historic and frighteningly topical, Assurances begins in the 1950s during a period of vigilance and dread in the middle of the Cold War: the long stand-off between nuclear powers, where the only defence was the threat of mutually assured destruction. Using a mix of versed and...
Costa Children's Book Award - Winner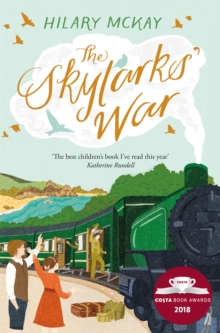 Winner of the Costa Children's Book Award 2018. The Skylarks' War is a beautiful story following the loves and losses of a family growing up against the harsh backdrop of World War One, from the award-winning Hilary McKay. Clarry and her older brother Peter live for their summers in Cornwall, staying with their grandparents and running free with their charismatic cousin, Rupert. But normal...
See all shortlisted titles