Home & Garden Books
Browse more in Home books
Browse more in Garden books
Our top recommended Gardening Book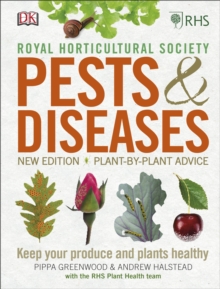 Have you got a plant with a problem and don't know how to fix it?
This unrivalled practical reference is all you need to nurse it back to health. Drawing on the expertise and authority of the RHS, RHS Pests and Diseases has been carefully conceived to help you make a correct diagnosis and find the most effective cure.
This brand new edition includes helpful new entries detailing how to cope with...