Travel & Holiday Books
Where will you jet off to next? Are you looking to trek around Europe this summer, embark on something incredible like Route 66, or go somewhere wild like the Outback? Whatever your plans are, Hive have got your next adventure covered with this terrific range of travel guides to destinations all around the world, including books from major publishers such as Lonely Planet and Rough Guide.
Bestselling Travel Books & Guides
Popular Travel Features
Search by Popular Travel & Holiday Locations
Australia
Destinations Include: Sydney, Melbourne and Adelaide
Germany
Destinations include: Berlin, Munich and Hamburg.
Middle East Gulf States
Destinations Include Dubai, Abu Dhabi and Qatar.
South America
Destinations include: Brazil, Ecuador and Argentina.
Canada
Destinations Include: Toronto, Montreal and Vancouver.
Greece
Destinations Include: Athens, Rhodes and neighbouring Corfu.
Poland
Destinations include: Krakow, and Warsaw.
Spain
Destinations include Barcelona, Majorca and Ibiza.
Canary Islands
Destinations include: Tenerife, Lanzarote and Fuerteventura.
Italy
Destinations include: Rome, Milan and Naples.
Portugal
Destinations include: Lisbon, Algarve and Madeira.
Thailand
Destinations include Bangkok, Phuket and Ko Samui.
China
Destinations include: Shanghai, Hong Kong and Beijing.
Japan
Destinations include: Tokyo, and Kyoto.
Scandinavia
Destinations include: Norway, Sweden and Finland.
Turkey
Destinations include Istanbul, Cappadocia and Bodrum.
France
Destinations include: Paris, Cannes and Toulouse.
Mexico
Destinations include: Cancun, Mexico City and Acapulco.
South Africa
Destinations include: Cape Town, and Johannesburg
United States of America
Destinations include: New York, Las Vegas and Florida.
Travel & Holiday Books
New and Bestselling
Recommended Travel read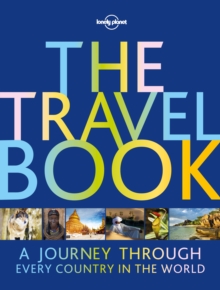 Lonely Planet: The world's leading travel guide publisher Take a journey through every country in the world. 850 images. 230 countries. One complete picture. With details of every United Nations-approved country in the world, and a few more principalities and dependencies besides, Lonely Planet's Travel Book is the ultimate introduction to a world of travel and the essential travel reference book...