Children's DVD & Blu-ray
Here you'll find a huge selection of DVDs & Blu-ray for children, including all their favourite characters: Peppa Pig, The Gruffalo, Shaun the Sheep, Fireman Sam and more. From popular TV show DVDs to feature length films, you're bound to find lots to entertain the kids and keep them laughing.
Popular Children's DVD Categories
Browse Popular Children's TV Shows
Children's DVD & Blu-ray
Features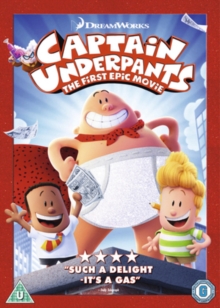 Animated comedy featuring the voice talents of Ed Helms, Kevin Hart and Thomas Middleditch.
Best friends George and Harold (Hart and Middleditch) have created their own comic book about a superhero they call Captain Underpants.
One day, while being told off by their school principal Mr Krupp (Helms), they accidentally hypnotise him into believing he is Captain Underpants.
While they try to control...
Disney Channel TV Shows on DVD