Children's DVD & Blu-ray
Here you'll find a huge selection of DVDs & Blu-ray for children, including all their favourite characters: Peppa Pig, The Gruffalo, Shaun the Sheep, Fireman Sam and more. From popular TV show DVDs to feature length films, you're bound to find lots to entertain the kids and keep them laughing.
Popular Children's DVD Categories
Browse Popular Children's TV Shows
Children's DVD & Blu-ray
Features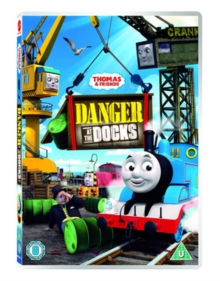 Children's animation series following steam locomotive Thomas (voice of John Hasler) and his friends on Sodor Island in which they are introduced to Carly (Lucy Montgomery) the crane.
Cranky (Matt Wilkinson) worries that he will be replaced by the shiny new crane and his feelings worsen when Carly is keen to muck in and get to work.
The two cranes begin to try and outdo each other, resulting in...
Disney Channel TV Shows on DVD