Children's DVD & Blu-ray
Here you'll find a huge selection of DVDs & Blu-ray for children, including all their favourite characters: Peppa Pig, The Gruffalo, Shaun the Sheep, Fireman Sam and more. From popular TV show DVDs to feature length films, you're bound to find lots to entertain the kids and keep them laughing.
Popular Children's DVD Categories
Browse Popular Children's TV Shows
Children's DVD & Blu-ray
Features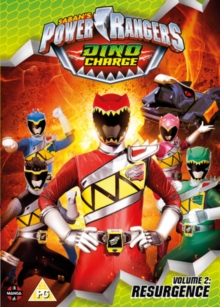 Episodes 5-8 of the children's television series. Many millions of years ago an alien named Keeper (voice of Richard Simpson) was pursued across the galaxy by a bounty hunter called Sledge (Adam Gardiner) who sought to acquire the powerful Energems, which Keeper protected, and use them to rule the universe.
When Keeper crashed on Earth he scattered the Energems and inadvertently caused the...
Disney Channel TV Shows on DVD