Children's DVD & Blu-ray
Here you'll find a huge selection of DVDs & Blu-ray for children, including all their favourite characters: Peppa Pig, The Gruffalo, Shaun the Sheep, Fireman Sam and more. From popular TV show DVDs to feature length films, you're bound to find lots to entertain the kids and keep them laughing.
Popular Children's DVD Categories
Browse Popular Children's TV Shows
Children's DVD & Blu-ray
Features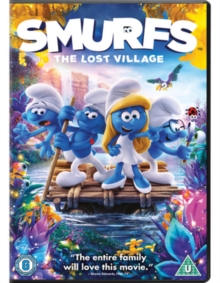 Animated comedy adventure directed by Kelly Asbury.
When Smurfette (voice of Demi Lovato) finds a mysterious map that suggests the location of another Smurf colony, she and her friends Brainy (Danny Pudi), Clumsy (Jack McBrayer) and Hefty (Joe Manganiello) set out on a journey to find the lost village.
When they discover the evil Gargamel (Rainn Wilson) is also looking for the village, the two...
Disney Channel TV Shows on DVD