Children's DVD & Blu-ray
Here you'll find a huge selection of DVDs & Blu-ray for children, including all their favourite characters: Peppa Pig, The Gruffalo, Shaun the Sheep, Fireman Sam and more. From popular TV show DVDs to feature length films, you're bound to find lots to entertain the kids and keep them laughing.
Popular Children's DVD Categories
Browse Popular Children's TV Shows
Children's DVD & Blu-ray
Features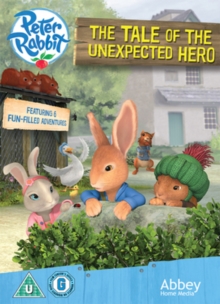 Six more episodes featuring the adventures of the popular children's character and his various animal friends.
In this collection, the rabbits try to deliver Mrs Tiggy-Winkle's laundry using a fast new go-kart, Benjamin gets a pet snail and the gang try to find a new hideout after being moved out of their tree house.
The episodes are: 'Seed Snatch', 'Unexpected Hero', 'The Racing Rabbit', 'Fred...
Disney Channel TV Shows on DVD