Children's DVD & Blu-ray
Here you'll find a huge selection of DVDs & Blu-ray for children, including all their favourite characters: Peppa Pig, The Gruffalo, Shaun the Sheep, Fireman Sam and more. From popular TV show DVDs to feature length films, you're bound to find lots to entertain the kids and keep them laughing.
Popular Children's DVD Categories
Browse Popular Children's TV Shows
Children's DVD & Blu-ray
Features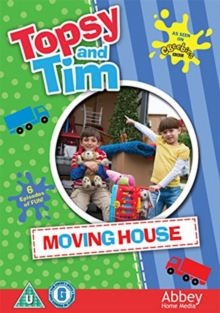 Collection of episodes from the children's educational programme following the everyday adventures of five-year-old twins Topsy and Tim (Jocelyn Macnab and Joshua Lester).
The episodes are: 'Rainy House', 'Strange Beds', 'Marble Run', 'Car Wash', 'Bad Smell' and 'Moving House'.
Disney Channel TV Shows on DVD