Children's DVD & Blu-ray
Here you'll find a huge selection of DVDs & Blu-ray for children, including all their favourite characters: Peppa Pig, The Gruffalo, Shaun the Sheep, Fireman Sam and more. From popular TV show DVDs to feature length films, you're bound to find lots to entertain the kids and keep them laughing.
Popular Children's DVD Categories
Browse Popular Children's TV Shows
Children's DVD & Blu-ray
Features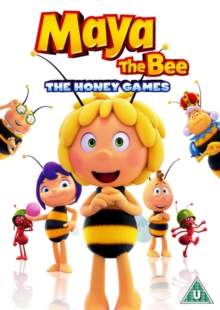 Children's animated adventure in which a young bee named Maya (voice of Coco Jack Gillies) must serve her hive to the very best of her abilities when their honey stocks are at threat of being stolen by the Empress of Buzztropolis (Marney McQueen).
When Maya takes it upon herself to confront the Empress about her plans to retrieve half of their honey, she ends up having to compete in a tournament...
Disney Channel TV Shows on DVD