Comedy on DVD & Blu-ray
If you like a laugh you've come to the right place! Here you'll find some of the funniest movies and TV shows, both past and present, along with the best in stand-up comedy. From cartoon comedy, to those addictive TV box sets. Look no further for a great selection of comedy on DVD.
Popular features in Comedy
Browse TV Comedy
Comedy on DVD & Blu-ray
Features
Popular Comedians
Recently Released Bestseller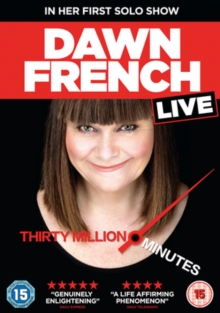 Dawn French performs live in London's West End. Throughout the show, Dawn discusses some of her experiences from her 30 million minutes on Earth, including the death of her father, her cancer scare and some of her most interesting relationships.