Comedy on DVD & Blu-ray
If you like a laugh you've come to the right place! Here you'll find some of the funniest movies and TV shows, both past and present, along with the best in stand-up comedy. From cartoon comedy, to those addictive TV box sets. Look no further for a great selection of comedy on DVD.
Popular features in Comedy
Browse TV Comedy
Comedy on DVD & Blu-ray
Features
Popular Comedians
Recently Released Bestseller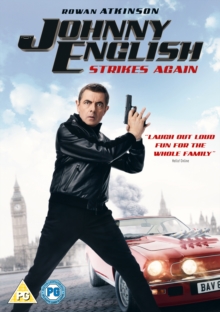 Rowan Atkinson reprises his role as incompetent secret agent Johnny English in this comedy sequel directed by David Kerr.
When a sophisticated cyber-attack reveals the identities of all of Britain's active undercover agents, the government are left with no choice but to turn to English for help.
Coming out of retirement, English once again teams up with Angus Bough (Ben Miller) and sets out on a...