Comedy on DVD & Blu-ray
If you like a laugh you've come to the right place! Here you'll find some of the funniest movies and TV shows, both past and present, along with the best in stand-up comedy. From cartoon comedy, to those addictive TV box sets. Look no further for a great selection of comedy on DVD.
Popular features in Comedy
Browse TV Comedy
Comedy on DVD & Blu-ray
Features
Popular Comedians
Recently Released Bestseller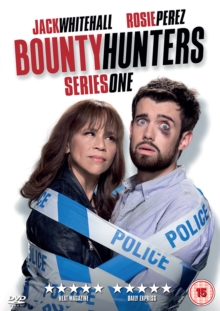 British comedy drama in which not-so-streetwise PhD student Barnaby (Jack Whitehall) winds up the victim of a crime when he offers to help out with his family's antique business and loses £50,000 in a deal gone wrong.
Desperate to get his money back, Barnaby enlists the help of Nina Morales (Rosie Perez), a New York bounty hunter whom his girlfriend met whilst travelling.
Together the pair begin an...