Comedy on DVD & Blu-ray
If you like a laugh you've come to the right place! Here you'll find some of the funniest movies and TV shows, both past and present, along with the best in stand-up comedy. From cartoon comedy, to those addictive TV box sets. Look no further for a great selection of comedy on DVD.
Popular features in Comedy
Browse TV Comedy
Comedy on DVD & Blu-ray
Features
Popular Comedians
Recently Released Bestseller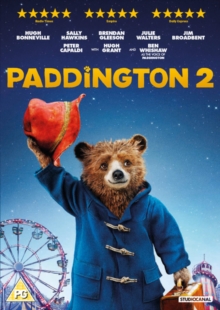 Hugh Grant and Hugh Bonneville star in this family comedy sequel based on the popular children's books written by Michael Bond.
Now settled in London and living with the Brown family in Windsor Gardens, Peruvian bear Paddington (voice of Ben Whishaw) has begun building a reputation as an upstanding member of his new community.
After spotting a unique pop-up book which he thinks will be a perfect...