Comedy on DVD & Blu-ray
If you like a laugh you've come to the right place! Here you'll find some of the funniest movies and TV shows, both past and present, along with the best in stand-up comedy. From cartoon comedy, to those addictive TV box sets. Look no further for a great selection of comedy on DVD.
Popular features in Comedy
Browse TV Comedy
Comedy on DVD & Blu-ray
Features
Popular Comedians
Recently Released Bestseller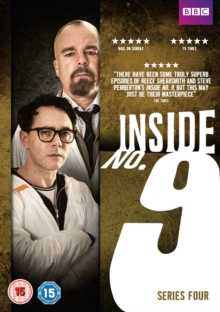 The complete fourth series of the BBC comedy anthology written by and starring 'League of Gentlemen' creators Reece Shearsmith and Steve Pemberton.
Each episode is a stand-alone comedy set behind the doors of a different house number nine on a British street.
The various characters explored include the guests of the ninth floor of the Hotel Zanzibar, a reuniting double act, a wedding photographer...