Comedy on DVD & Blu-ray
If you like a laugh you've come to the right place! Here you'll find some of the funniest movies and TV shows, both past and present, along with the best in stand-up comedy. From cartoon comedy, to those addictive TV box sets. Look no further for a great selection of comedy on DVD.
Popular features in Comedy
Browse TV Comedy
Comedy on DVD & Blu-ray
Features
Popular Comedians
Recently Released Bestseller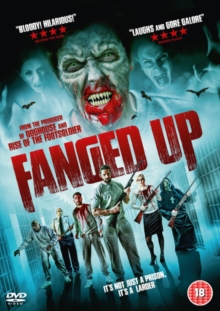 British comedy drama in which a young, wannabe man-about-town ends up being thrown in jail and makes an incredulous discovery about its inmates and guards.
After being arrested for starting a fight in a club, Jimmy Ragsdale (Daniel O'Reilly) is made to spend a weekend in Stocksville prison before his court appearance the following Monday.
The least of his worries have only just begun, however, as...