Comedy on DVD & Blu-ray
If you like a laugh you've come to the right place! Here you'll find some of the funniest movies and TV shows, both past and present, along with the best in stand-up comedy. From cartoon comedy, to those addictive TV box sets. Look no further for a great selection of comedy on DVD.
Popular features in Comedy
Browse TV Comedy
Comedy on DVD & Blu-ray
Features
Popular Comedians
Recently Released Bestseller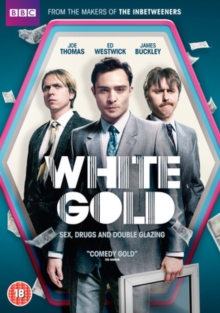 All six episodes of the BBC comedy starring Ed Westwick, Joe Thomas and James Buckley as 1980's window salesmen.
Set in Essex in 1983, the show follows Vincent Swan (Westwick), Lavender (Thomas) and Fitzpatrick (Buckley) as they try to use their smarts and charm to sell cheap double glazing.
Vincent is the charismatic leader of the showroom, who is cheating on his wife, and will do anything to...