Horror on DVD & Blu-ray
We have a huge range of scary films and TV shows on DVD and Blu-ray, plus all those horror cult classics to add to your collection. Here you'll find bestsellers, plus new releases and pre-orders on DVD and Blu-ray.
Why not have a browse and discover some horror films and TV shows, We have classics such as the The Exorcist and Evil Dead as well as more modern franchises such as The Conjuring and Paranormal Activity. Prepare to be scared!
Bestselling Horror films on DVD & Blu-ray
Top Horror features
Popular Horror Films and Categories
Horror on DVD & Blu-ray
Popular Features
Recently Released Bestseller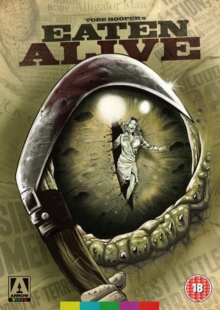 Tobe Hooper directs this horror starring Neville Brand, Roberta Collins and Robert Englund.
Left with nowhere to go after being forced out of the town brothel, young prostitute Clara (Collins) stumbles across the rundown Starlight Hotel situated deep in the remote Texas swampland.
The hotel is owned by the deranged Judd (Brand) who quickly attacks Clara and chases her into the swamp where she is...