Horror on DVD & Blu-ray
We have a huge range of scary films and TV shows on DVD and Blu-ray, plus all those horror cult classics to add to your collection. Here you'll find bestsellers, plus new releases and pre-orders on DVD and Blu-ray.
Why not have a browse and discover some horror films and TV shows, We have classics such as the The Exorcist and Evil Dead as well as more modern franchises such as The Conjuring and Paranormal Activity. Prepare to be scared!
Bestselling Horror films on DVD & Blu-ray
Top Horror features
Popular Horror Films and Categories
Horror on DVD & Blu-ray
Popular Features
Recently Released Bestseller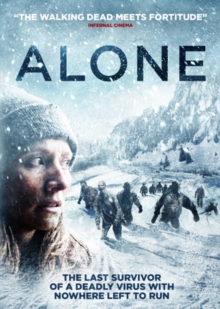 American horror in which a man and woman have their survival skills tested when a deadly virus wipes out most of civilisation.
As Teresa (Kate Flanagan) and Matthew (Michael Izquierdo) wander the landscape in search of safety and shelter from the virus, at all times they must avoid being attacked by live infected victims but soon discover the virus is prevalent everywhere.
When Matthew contracts...