Horror on DVD & Blu-ray
We have a huge range of scary films and TV shows on DVD and Blu-ray, plus all those horror cult classics to add to your collection. Here you'll find bestsellers, plus new releases and pre-orders on DVD and Blu-ray.
Why not have a browse and discover some horror films and TV shows, We have classics such as the The Exorcist and Evil Dead as well as more modern franchises such as The Conjuring and Paranormal Activity. Prepare to be scared!
Bestselling Horror films on DVD & Blu-ray
Top Horror features
Popular Horror Films and Categories
Horror on DVD & Blu-ray
Popular Features
Recently Released Bestseller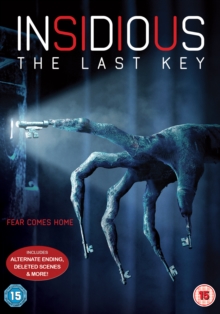 American horror in which parapsychologist Dr Elise Rainier (Lin Shaye) is summoned once more to another terrifyingly haunted property.
Elise is in for a surprise, however, when she discovers that the house she has been called out to is her own childhood home where she faced many dark moments.
Elise must now find a way to end the supernatural trauma and stop the evil spirits from wreaking havoc once...