Horror on DVD & Blu-ray
We have a huge range of scary films and TV shows on DVD and Blu-ray, plus all those horror cult classics to add to your collection. Here you'll find bestsellers, plus new releases and pre-orders on DVD and Blu-ray.
Why not have a browse and discover some horror films and TV shows, We have classics such as the The Exorcist and Evil Dead as well as more modern franchises such as The Conjuring and Paranormal Activity. Prepare to be scared!
Bestselling Horror films on DVD & Blu-ray
Top Horror features
Popular Horror Films and Categories
Horror on DVD & Blu-ray
Popular Features
Recently Released Bestseller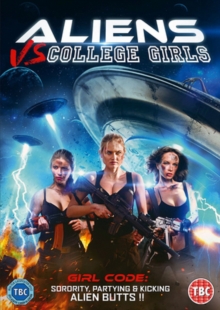 Low-budget US horror directed by Jeff Leroy. When the luxurious Titan 1C space cruiser is caught in a devastating meteor storm and left stranded in space, Captain McBride (Robert Rhine) and the rest of his crew are thrust into a desperate battle to survive as their stricken vessel comes under attack from a ferocious alien life form.
With the mysterious life form infecting the ship's crew and...