Featured Artist
New from Jessie Ware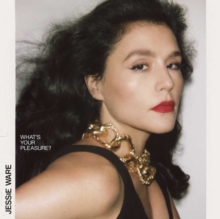 Jessie's fourth studio album What's Your Pleasure? has been a "two year labour of love". With it, Jessie offers a new, upbeat sound and singles Spotlight and Ooh La La are disco-infused dance tracks.
Official Charts Editor Rob Copsey says the latest single to be released, Save a Kiss, is "the perfect dancing-through-tears isolation anthem" as the track takes on a whole new, emotional meaning with its release on 8th May, mid-lockdown.
The full album is due for release on 19th June.