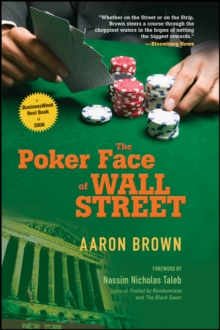 The Poker Face of Wall Street
Paperback / softback
Description
Wall Street is where poker and modern finance and the theory behind these "games" clash head on.
In both worlds, real risk means real money is made or lost in a heart beat, and neither camp is always rational with the risk it takes.
As a result, business and financial professionals who want to use poker insights to improve their job performance will find this entertaining book a "must read." So will poker players searching for an edge in applying the insights of risk-takers on Wall Street.
Information
Format: Paperback / softback
Pages: 368 pages
Publisher: John Wiley and Sons Ltd
Publication Date: 27/06/2007
Category: Investment & securities
ISBN: 9780470127315