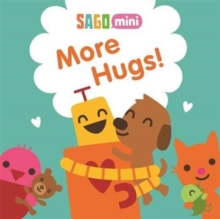 Description
Hugbot is just what his name says - a hugging machine!
But one day he gives so many hugs that he gets worn out.
Join the fun and help to give Hugbot some hugging energy!Perfect for shared reading or alone-time play, this fun board book encourages the reader to interact with the characters as they discover the themes of the story by hugging the 'character' by hugging the book.
The story encourages the reader to think about what they can do to cheer up the main characters, and how the characters could get some energy again - a good night's sleep?
Some quiet time? A snack?
Information
Format: Board book
Pages: 16 pages
Publisher: Templar Publishing
Publication Date: 05/01/2017
Category: Baby books
ISBN: 9781783707454