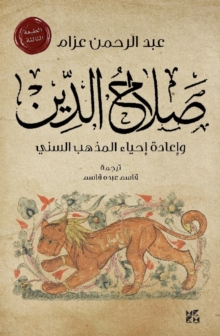 Description
Saladin was an outsider whose life was filled with paradox.
Famous for driving the crusaders out of Jerusalem, and becoming the most powerful man in the Islamic empire, he died penniless, without enough money to line his coffin.
In this groundbreaking biography, translated for the first time into Arabic, Abdel Rahman Azzam uncovers the real Saladin, placing him in historical context against the backdrop of the 10th and 11th-century Sunni revival, a powerful sweeping intellectual renaissance that would ultimately transform every field of Islamic thought.
Azzam contends that Saladin was not just the brilliant military commander of popular imagination but also that his true greatness lay in his political and spiritual vision.
This book tells his fascinating and complex story.
Information
Format: Paperback
Pages: 320 pages
Publisher: Bloomsbury Qatar Foundation Publishing
Publication Date: 13/09/2012
ISBN: 9789992142653
Free Home Delivery
on all orders
Pick up orders
from local bookshops