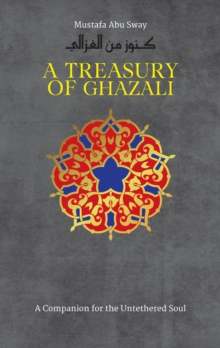 A Treasury of Ghazali
Hardback
Description
Abu Hamid al-Ghazali (d. 505/1111) has been described by some scholars as the greatest Muslim in Islamic history.
His prolific works, written over the duration of his relatively short lifetime, have deeply influenced Islamic thought for nearly a thousand years.
Al-Ghazali was a polymath who had mastered every discipline known to the scholars of his time.
In many ways, his corpus of writings on law, theology, philosophy, and Islamic spirituality, represent the most influential understanding of the Islamic religion ever articulated. This short volume, written by one of the world's leading experts on al-Ghazali, comprises forty gems from al-Ghazali's inexhaustible treasury of writings, that give the modern reader insights into both the richness of al-Ghazali's thought, and how they can better help us understand Islam today.
Information
Format: Hardback
Pages: 200 pages
Publisher: Kube Publishing Ltd
Publication Date: 19/09/2017
Category: Islamic life & practice
ISBN: 9781847740816