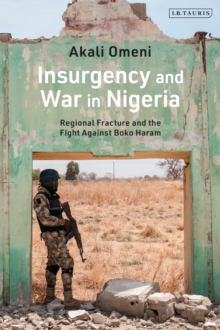 Insurgency and War in Nigeria : Regional Fracture and the Fight Against Boko Haram
Hardback
Description
Boko Haram is the major threat to the Nigerian state, and has emerged as a destabilizing factor across sub-Saharan Africa.
This is now a major focus of global policy-making, as between 2013 and 2014 insurgency-related deaths in Nigeria exceeded those in Iraq and Afghanistan.
This book is the first to focus on the military nature of Boko Haram, the reasons for its success in those specific regions of the Chad basin it operates in and a detailed history of the Nigerian army's counter-insurgency - with whom, uniquely, the author has spent research time.
The book identifies and analyses the battles and skirmishes on the front line, as well as unearthing a wider explanation for Boko Haram's military success and the causes of the instability in the region.
Information
Format: Hardback
Pages: 288 pages
Publisher: Bloomsbury Publishing PLC
Publication Date: 12/12/2019
Category: African history
ISBN: 9781788311281