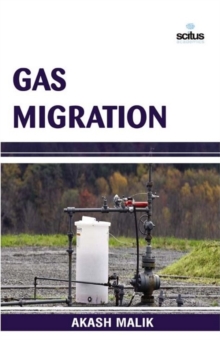 Description
"Gas Migration is the book to accumulate, analyze and apply the interdisciplinary knowledge on gas migration and detail its connection to tectronic, seismic, and geologic phenomena.
It combines geological, geochemical, geophysical, seismological, and petroleum engineering insights to demonstrate how gas migration and its associated phenomena can be used in earthquake and environmental geohazard identification and prediction.
Gases migrating to the earth's surface provide crucial information regarding the state and evolution of the structure and tectonics of our planet.
By listening to and analyzing ""whispering"" gases, locations of intense tectonic activity can be identified and areas of potential natural disasters delineated, such as volcanic eruptions, tsunamis, and earth-quakes.
Like an experienced doctor who can determine the health conditions of a patient by listening to his breathing, a knowledgeable scientist can recognize a disorder in the earth's body by analyzing these migrating gases.
The migration of gas to the surface from oil and gas formations is a problem that greatly affects those surface areas where human activity exists.
Underground gas storage facilities and oil fields have demonstrated a long history of environmental gas migration problems.
Experience has shown that the migration of gas to the surface creates a serious potential risk of explosion, fires, noxious odors, and carcinogenic chemical emissions."
Information
Format: Hardback
Pages: 291 pages
Publisher: Scitus Academics LLC
Publication Date: 01/01/2016
Category: Chemical engineering
ISBN: 9781681173825
Free Home Delivery
on all orders
Pick up orders
from local bookshops