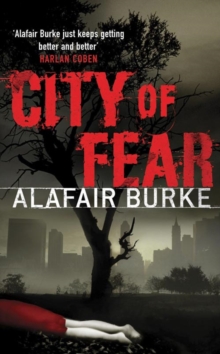 Description
An electrifying thriller that will keep you guessing until the very end, City of Fear is for anyone who loves Tess Gerritsen and Michael Connelly.In a city full of victims, it's murder to choose just one...Fresh-faced student Chelsea Hart spends her final night in New York in an elite nightclub with girlfriends and a fake ID.
The next morning she is found murdered, in East River Park her celebrated blonde hair hacked off.NYPD Detective Ellie Hatcher is first on the case and quickly homes in on the city slickers last seen with Chelsea.
When a tight case is brought against one of them, the department is elated.
But Ellie isn't so sure.Chelsea's murder is eerily similar to three other deaths that occurred a decade ago: the victims were young, female, and in each case, the killer had taken hair as a souvenir.
Is Ellie right to have her suspicions, or is she delving too deep into a simple case?Ellie's search for the truth pits her against her fellow cops and places her under the watchful eye of a psychopath, eager to add her to his list...
Information
Format: Paperback
Pages: 432 pages
Publisher: HarperCollins Publishers
Publication Date: 01/02/2009
Category: Thriller / suspense
ISBN: 9781847561114
Free Home Delivery
on all orders
Pick up orders
from local bookshops
Reviews
Showing 1 - 1 of 1 reviews.
Review by Heptonj
16/06/2015
This is, apparantly, the second book featuring homicide detective Ellie Hatcher and I am sorry I missed the first. I will definately add this author to my 'must read' list.While jogging early morning with her brother, Ellie discovers the mutilated body of a student who was apparantly on a spring break in New York. All seems right when a man is accused and arrested for her murder but things aren't quite what they seem. Ellies' insticts tell her they have the wrong man and she has to fight to convince the DAs' office that they are on the wrong track.This is an enthralling read with great character developments and intertwined stories which are mercifully easy to follow and make the story mesh well. I thought I knew who the murderer was fairly early in the book but not so - the final answer was a complete surprise.