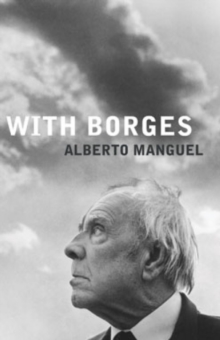 Description
In 1964, a blind writer approached a sixteen-year old bookstore clerk in Buenos Aires and asked if the latter would be interested in a part-time job reading aloud.
The boy accepted, and for the following four years read to him, three to four times a week, from books by Kipling, Stevenson, Henry James and many others.
The writer was Jorge Luis Borges, one of the finest literary minds in any era in any country; the boy (who did not consider himself especially privileged at the time) was Alberto Manguel, who would become internationally acclaimed as a prolific novelist, essayist, editor and bibliophile in his own right, intimately bound up himself with the pleasures of literature and of reading.
In this slender volume, Manguel recalls those long-ago evenings when he would climb six flights of stairs to visit a darkened apartment (where the great man lived with his aged mother), which 'seemed to exist outside time'. Despite the urging of his aunt, who recognised the extraordinary opportunity to draw close to a living legend, Manguel took no notes during these sessions because he felt too 'contented': 'the conversations with Borges were what, in my mind, conversations should always be about: about books and about the clockwork of books, and about the discovery of writers I had not read before, and about ideas that had not occurred to me.' Part memoir, part biography, and all celebration of the living quality of literature, Manguel's reflections on the works of Borges and of the writers he admired form a portrait in mosaic of this enigmatic figure, and describe an important stage in the formation of a world-class reader.
Free Home Delivery
on all orders
Pick up orders
from local bookshops