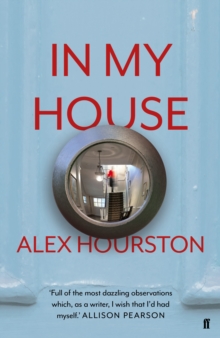 Description
In the queue for the toilets at Gatwick, a teenage girl catches 57-year-old Margaret Benson's eye in the mirror and mouths the world help.
Margaret's reaction leads to the dramatic rescue of the teenager from her trafficker and Margaret becomes a hero.
But when the story gets picked up by the papers, Margaret is panicked by the publicity, as well as the strange phone calls she begins to receive.
Meanwhile Anja makes contact. She wants to thank her rescuer, but she also quickly inserts herself into Margaret's lonely life.
As their friendship develops, so do questions: who is Margaret hiding from, and what are Anja's true motives? And what is the cost of living a lie?
Information
Format: Hardback
Pages: 304 pages
Publisher: Faber & Faber
Publication Date: 21/05/2015
ISBN: 9780571316663
Other Formats
Paperback from £6.35
EPUB from £2.39
eAudiobook MP3 from £32.34
Free Home Delivery
on all orders
Pick up orders
from local bookshops
Reviews
Showing 1 - 2 of 2 reviews.
Review by nicx27
27/08/2015
This is quite a hard book for me to review. On the whole I did enjoy it but I didn't really feel like I ever truly connected with it. Margaret Benson, a 57 year old woman on her way back from a walking holiday, meets the eye of Anja in a mirror at the airport. When Anja mouths "help me" Margaret steps in and saves her from being trafficked. The two women become quite close and we learn about Margaret's life as she narrates the book, including why she is so worried about the tiny bit of press her good deed receives.Margaret is certainly an interesting character but for some reason her story didn't completely interest me. I have to say that when I was able to read this book in large chunks it flowed a lot better for me and I think that's because I needed to absorb myself in Margaret's story. The author writes well although has a rather odd habit of putting full stops in the middle of a sentence. It's a minor thing but one which puzzled me a bit. I liked the book overall - a very interesting storyline.
Review by atticusfinch1048
27/08/2015
In My House – A Bit of a Moral MazeIn My House is the debut novel from Alex Hourston is an interesting book full of some excellent observations and in a way rather reflective of modern life of an older woman who befriends someone much younger than themselves. It is also a welcome change to have an older female lead character than the fascination with a more youthful one.Maggie Benson is a complex person, not your run of the mill single older woman with dog, she is divorces, lives alone except for her dog; and is estranged from her daughter. We learn that she has few people she can really call friends more like associates, she works from home and rarely does anything really interesting. She loves her solitude being able to shut the world out of her life once she has stepped through her front door. She likes to go on walking holidays that usually are guided but she can be pretty anonymous on them.It is as she is passing through Gatwick Airport that she does something to help a young girl who is being trafficked in to the country and so begins the moral maze. It is through the Victim Support officer that she meets Anja and they develop an unlikely relationship, and not the sort you would normally expect. Anja has a way of peeling back the layers of Maggie's life and getting her to re-examine her own life and the lies, betrayal and avoidance that takes place and their subsequent consequences.Written in the first person the reader is often thrown off somewhat and is made to feel uneasy especially about some aspects of another's life and decisions. It is like being a voyeur at a party but not everything is going to the plan you expect and there are plenty of surprises as you read on. In My House is a compelling debut which shows a bright future for the author Alex Hourston and I am sure there is something of Maggie in all of us.
Also by Alex Hourston