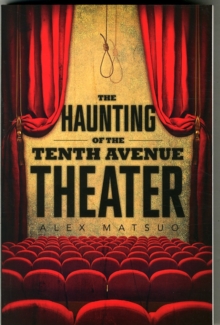 The Haunting of the Tenth Avenue Theater
Paperback
Description
Is San Diego's renowned Tenth Avenue Theater home to an unlikely cast of ghosts-and if so, what has kept the spirits of the dead bound to this venue of entertainment and illusion?
From reports of a child's tragic death on the premises to a suicide stemming from overwhelming guilt, there is grief, turmoil, and unfinished business lingering within the walls of this former church.
Alex Matsuo, an actress by day and a ghost hunter by night, was granted unlimited access to the haunted property where she has performed as both an actor and a director.
Investigating the popular and thriving theatre she has always considered home, Alex unravels the turbulent history of the building in order to find out why the ghosts of the Tenth may want to stay forever.
Free Home Delivery
on all orders
Pick up orders
from local bookshops