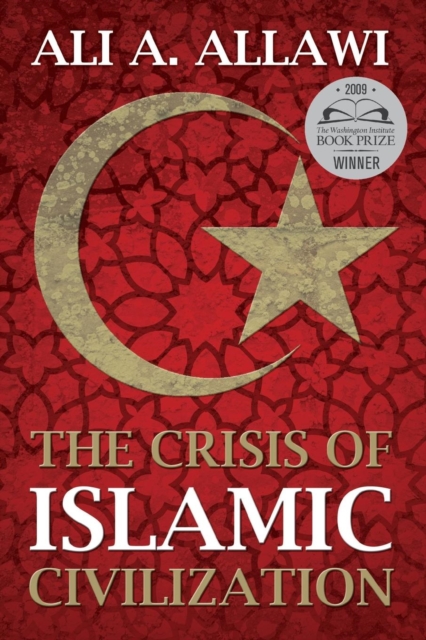 The Crisis of Islamic Civilization
Paperback / softback
Description
A bold analysis of the sources of the crisis in today's Islamic world, from a public intellectual and statesman at its heart Islam as a religion is central to the lives of over a billion people, but its outer expression as a distinctive civilization has been undergoing a monumental crisis.
Buffeted by powerful adverse currents, Islamic civilization today is a shadow of its former self.
The most disturbing and possibly fatal of these currents—the imperial expansion of the West into Muslim lands and the blast of modernity that accompanied it—are now compounded by a third giant wave, globalization. These forces have increasingly tested Islam and Islamic civilization for validity, adaptability, and the ability to hold on to the loyalty of Muslims, says Ali A.
Allawi in his provocative new book. While the faith has proved resilient in the face of these challenges, other aspects of Islamic civilization have atrophied or died, Allawi contends, and Islamic civilization is now undergoing its last crisis. The book explores how Islamic civilization began to unravel under colonial rule, as its institutions, laws, and economies were often replaced by inadequate modern equivalents.
Allawi also examines the backlash expressed through the increasing religiosity of Muslim societies and the spectacular rise of political Islam and its terrorist offshoots.
Assessing the status of each of the building blocks of Islamic civilization, the author concludes that Islamic civilization cannot survive without the vital spirituality that underpinned it in the past.
He identifies a key set of principles for moving forward, principles that will surprise some and anger others, yet clearly must be considered.
Information
Format:Paperback / softback
Pages:320 pages
Publisher:Yale University Press
Publication Date:15/04/2010
Category:
ISBN:9780300164060
Information
Format:Paperback / softback
Pages:320 pages
Publisher:Yale University Press
Publication Date:15/04/2010
Category:
ISBN:9780300164060