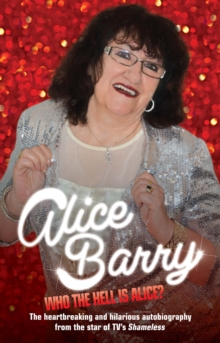 Who the Hell is Alice?
Hardback
Description
Her face is simply unmistakable as the council house brothel madam, Lillian, in channel 4's long-running cult drama Shameless. By her own admission not exactly the Brigitte Bardot of the North West, Alice is fiercely and unapologetically proud of her working-class roots and the many obstacles she has overcome in life and in her acting career. In her long-awaited autobiography, Alice reveals all about her early life and the almost barbaric treatment she suffered during her school years at the hands of bigoted bullies - pupil and teachers alike.
One day, having been beaten for being a Catholic in the morning and a Protestant in the afternoon, she eventually fought back.
It was a turning point in Alice's life. She became a rebel and beat one of the bullies so badly that they never bothered her again. Who the Hell is Alice? is raw and personal - warts and all. Alice's natural humour shines like a beacon but she also shares her personal tragedies, including the shocking circumstances surrounding the death of her brother Tommy and her husband Terry.
Alice is now happy again with partner Jeff, and the pair love and respect one another deeply. The only slight twist in their magical bond is that Jeff is gay and their relationship is purely a platonic one!
Free Home Delivery
on all orders
Pick up orders
from local bookshops