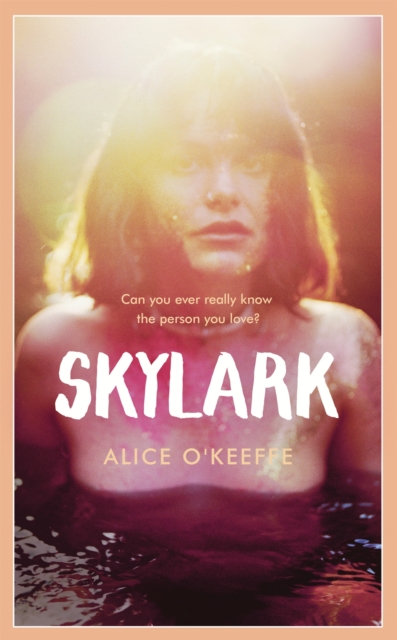 Skylark : THE COMPELLING NOVEL OF LOVE, BETRAYAL AND CHANGING THE WORLD
Hardback
Description
'O'Keeffe exposes the scandal of the Special Demonstration Squad with empathy and anger' - SAGA'In a country of lockdowns, borders bills and voter ID, O'Keefe's 'arrow of hope' is needed more than ever.
In Skylark that arrow will pierce your heart.' - SHINY NEW BOOKS BLOG'O'Keeffe brings the world Skylark inhabits to vibrant life, painting the passions of her activists so vividly that the reader - and Dan himself - are drawn into their desire to change the world.' - OBSERVER'An acutely observed, beautifully written story of lies and betrayal ... a thought-provoking, well-researched and compelling saga.' - BUZZ MAGAZINE'A lyrical love story about a real-life scandal' - HEAT'respectful and moving... a lovingly evoked examination of the 90s protest scene.' THE GUARDIAN'SKYLARK plunges the reader headfirst into a vivid, heady world where passion and betrayal collide.
Beautifully-written, immersive and ultimately enraging, it's a must-read for anyone who has ever wanted to change the world.' - ERIN KELLY'Alice O'Keeffe deftly renders the shocking truth of the spy cops scandal into a moving tale of love, identity and betrayal.
Essential reading.' - JAKE ARNOTT'Skylark is a book of profound psychological perception, which conjures with deft precision the atmosphere of the anti-roads movement in all its fierce, tender idealism. I couldn't put it down.' - JAY GRIFFITHSTheir ideals brought them together, but how closely should you follow your heart?It's the mid-90s, and rebellion is in the air. Skylark is an activist, a raver, a tree-dweller, a world-changer. Handsome, dependable Dan appears on the scene, offering her the security she has never had.
When they fall in love, she shows him a new way to live; he will never be the same. But Dan has a secret, which Skylark must never, ever know. A secret so powerful that its fault-lines run from their ordinary council flat right up to the highest echelons of the state. Their story is the story of Britain's undercover police. As Skylark comes to doubt not only Dan's commitment to their shared ideals, but his very identity, she finds herself asking: can you ever really know the person you love?
Information
Format:Hardback
Pages:416 pages, none
Publisher:Hodder & Stoughton
Publication Date:25/11/2021
Category:
ISBN:9781529303407
Other Formats
Paperback / softback from £9.99
EPUB from £3.99
Information
Format:Hardback
Pages:416 pages, none
Publisher:Hodder & Stoughton
Publication Date:25/11/2021
Category:
ISBN:9781529303407