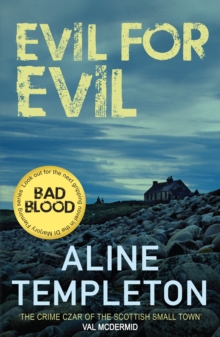 Description
In a sea-cave on Lovatt Island, just off the west coast of Scotland, a skeleton is found shackled to the rocks.
Although the apparent victim of a crime of unparalleled brutality, the skeleton seems to belong firmly in the past.
Detective Inspector Marjory Fleming, called in to investigate, anticipates a straightforward case unhampered by the pressures of time.
But when a modern watch is discovered on the skeleton's wrist, Fleming realises the crime may be far closer to home than she initially assumed.
Meanwhile, in the nearby village of Innellan, mysterious events begin to occur.
Matt Lovatt, eponymous owner of the island, is at the centre of a series of escalating crimes - could someone be targeting him?
The villagers, members of a small and introverted community, are little help - many seem damaged by their own enigmatic pasts, and all are reluctant to speak out.
Fleming, sensing a pattern she cannot clearly make out, becomes increasingly desperate to prevent more violence.
Are the skeleton and the current spate of crimes connected?
If so, what evil act could have motivated such a deadly, merciless design?
Information
Format: Paperback
Pages: 480 pages
Publisher: Allison & Busby
Publication Date: 30/09/2013
Category: Crime & mystery
ISBN: 9780749014704
Free Home Delivery
on all orders
Pick up orders
from local bookshops
Reviews
Showing 1 - 1 of 1 reviews.
Review by maneekuhi
16/06/2015
"Evil for Evil" (E4E) is the 7th in this series by Aline Templeton (AT) about DI Margery Fleming. Marge is responsible for a small force of detectives covering a large region of towns and villages west of Glasgow, much of which is coastal. Early in the story a chained skeleton is found in an island cave. There are no clothes, no ID, just a watch. Before the story is finished there are a number of additional bodies, and a few decades old mysteries cleared up. There are many things to like about this book, and I have given it a relatively rare five star (less than 10% of what I read) rating. The prose is excellent as is the pace of the story which moved along at a brisk clip and jumped from one interesting set of characters to another, many of whom are likable and many of whom are not. You may want to maintain a small card of all the characters names with a few notes - you are going to meet a lot of interesting, well defined people. You get to hear the pov of many of them, including the killer, but you don't who the killer(s) is until the very end. And while the guilt of some becomes clearly established, the judgment on others and the extent of their accountability is left to each reader. While there is an extended explanation of all the interlocking pieces at the end, there are a few pieces left to the side and their relevance is intentionally obscure. I want to share one other observation, one that is not at all important to me, but I understand it is an issue for many readers - at the halfway point of the book, I noticed that not one objectionable word had been uttered by any of the characters, and this was ultimately so for the entire book. But don't be mistaken - there is violence, there is historical child abuse, and after all the book is titled "E4E" This is my first Templeton and I have looked at the plots of her other six books to see which I'll jump into next - tough decision but "Cradle to Grave" will be next for me. Based on the number of reviews of her books on Amazon AT is not widely read in the USA, and that is a loss for many, many readers.