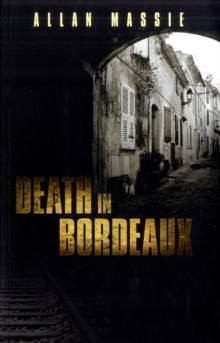 Death in Bordeaux
Paperback
Description
In the spring of 1940, the mutilated body of a homosexual is discovered in a street near the Bordeaux railway station.
It looks like a straight-forward sex crime, but when Superintendent Lannes is warned off the investigation, his suspicion that there is a political motive for the murder seems justified. In defiance of authority, he continues working on the case. And then another body is found...Meanwhile, the Superintendent has other troubles.
His eldest son, Dominique, is at the Front, his wife, Marguerite, is depressed, and when the Battle of France breaks out, Bordeaux is filled with refugees fleeing the war.
Suddenly civilian crime seems of little importance compared to the chaos that ensues.
As Bordeaux becomes an occupied city, Lannes' chief suspect is untouchable, protected by a relative in the Vichy government.
Lannes himself is threatened with blackmail on account of his Jewish friends and Dominique is taken prisoner.
Common sense should make Lannes abandon the investigation, but honour and a natural obstinacy lead him to pursue it.
However, as events turn increasingly bleak, Lannes begins to doubt it can ever be solved...
Information
Format: Paperback
Pages: 280 pages
Publisher: Quartet Books
Publication Date: 01/07/2010
ISBN: 9780704371903
Free Home Delivery
on all orders
Pick up orders
from local bookshops