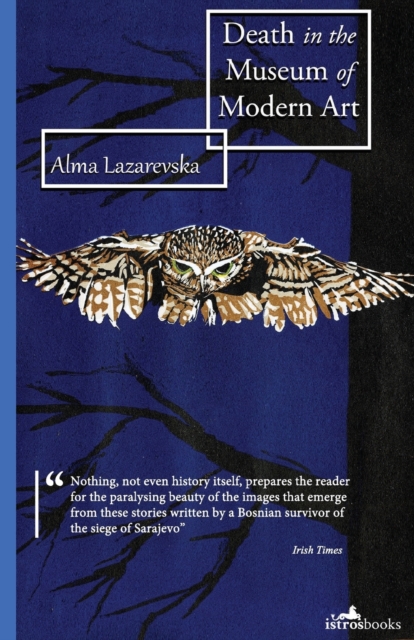 Death in the Museum of Modern Art : Six Stories
Paperback / softback
Description
Very different from the rougher, blunter prose of her male contemporaries, Alma Lazarevska's stories can perhaps be described as the tender heart of Bosnian war.
Writing from the domestic perspective, her prose is nevertheless deceptively simple; allowing the horror of the war to impinge with devastating effect on the most banal, everyday scene.
Apart from the protagonist of the first story, the characters remain nameless.
In five of the six stories we can assume that we are following the same unnamed female narrator, who refers to her husband simply as "He" and her son as simply "The Boy." In a conflict where ethnic identity is at the heart, it seems a sobering decision to dispense with names.
The family in these stories are at the same time everyone and no-one.
They might become bigger than themselves, standing for every group that has ever been the victim of violence due to their ethnicity; or they might represent the de-humanization that has to occur in order for such persecutions to be carried out, reduced to pronouns rather than individuals with names. "Him" and "her" seem perilously close to "it."This collection brings home the acute unfairness of forcing that contemplation of death upon another person, of depriving them of that human freedom to dream and delude themselves. And it is a beautiful acknowledgement of the small humanities that we cling to when we are at the mercy of so much inhumanity.
Information
Format:Paperback / softback
Pages:124 pages
Publisher:Istros Books
Publication Date:30/06/2014
Category:
ISBN:9781908236173
Information
Format:Paperback / softback
Pages:124 pages
Publisher:Istros Books
Publication Date:30/06/2014
Category:
ISBN:9781908236173