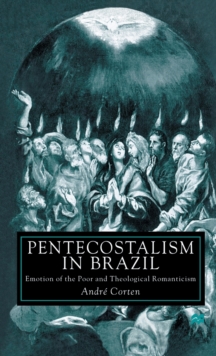 Pentecostalism in Brazil : Emotion of the Poor and Theological Romanticism
Hardback
Description
With its exalted emotionality, Pentecostalism is a widespread religious movement in Latin America and Africa.
It is a blend of Methodism and African religious culture which arouses the passions of the poorest Brazilian masses.
Pentecostal conversion is experienced as a sudden break which radically transforms the life of these sectors of the population.
Pentecostalism is an Utopia of equality, love and emotion, which is staged during the worship service.
However, it is also characterized by authoritarian features.
Pentecostalism is slowly eroding the foundation of Western political categories.
Other Formats
Paperback / softback from £54.35
Hardback from £89.29
Also by Andre Corten