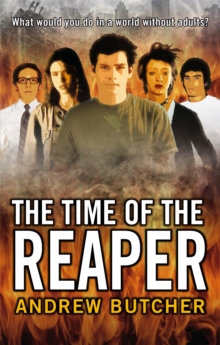 The Time Of The Reaper : Number 1 in series
Paperback
Part of the Reapers series
Description
They call it the Sickness. Nobody knows what causes it or where it comes from. Nobody knows why it only seems to affect the adult population.
But everyone knows that if you catch it and you're over 18, you die.
All around the world, teenagers like Travis, Richie, Mel, Jessica and Simon, find themselves thrown together and forced to cooperate.
But a world without rules is not the utopia many survivors thought it would be.
Everything, now, is deadly serious. Those who can't adjust to their new situation find themselves going the same way as the adults.
Factions form quickly. Some want to take what they need through strength of arms, but others - the most organised - want to try to rebuild the world their parents left behind.
Restoring society will be hard, but not impossible. After all, they reason, the worst is over.But they're wrong.
It's only just begun. . .
Information
Format: Paperback
Pages: 400 pages
Publisher: Little, Brown Book Group
Publication Date: 29/03/2007
Category: Horror & ghost stories
ISBN: 9781904233947
Free Home Delivery
on all orders
Pick up orders
from local bookshops
Reviews
Showing 1 - 2 of 2 reviews.
Review by JRlibrary
16/06/2015
Long ago, I read a book by O.T. Nelson called The Girl Who Owned a City. It was about a plague that wiped out all the adults. It was a great story, and most kids who read it seemed to really enjoy it. When I picked up The Time of the Reaper and read the back, I discovered that it had a similar plot; a sickness begins to kill every adult over the age of eighteen. At first, rumours suggest that it is the result of bioterrorism but that a cure or vaccination will be created any day. This is not the case however, and adults continue to die every minute. Travis, Simon, Richie, Jessica, and Mel, teenagers who live in the same town, all end up traveling together towards Travis' grandparents home. They have several life threatening adventures, but they do manage to get to Travis' grandparents where they meet Linden, a former Child of Nature, who has split from her former friend. Ash. The teens hear a shortwave radio broadcast from a school called Harrington, and decide to check it out. They have to break through Rex's roadblock, and are pursued by a rough gang of bikers. Blood is spilled on the doorstep of Harrington, and several bikers are killed by the Harrington group. Travis and his friends join the Harrington students, but they haven't seen the last of Rex and the bikers. When the book ends, the reader finds out that the source of the plague is not at all what they expected. This book is more mature than The Girl Who Owned a City, and quite a bit more violent, but I think there are definitely adolescents who would enjoy the story. There are two more books in the series already out.
Review by MrsBakitch
16/06/2015
This was a fantastic book.
Also by Andrew Butcher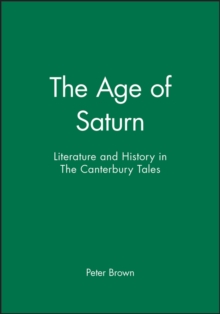 Also in the Reapers series