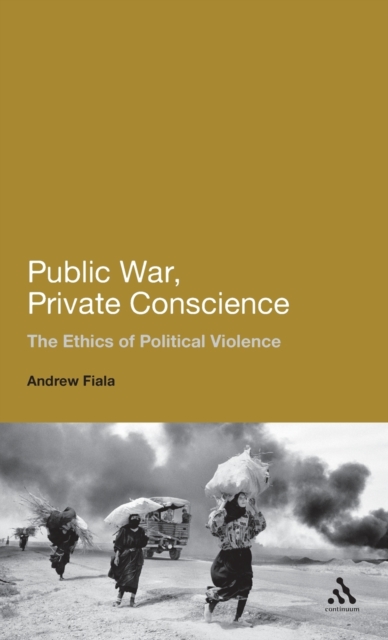 Public War, Private Conscience : The Ethics of Political Violence
Hardback
Description
A philosophical exploration of such subjects as terrorism, just war and pacifism, Andrew Fiala's book reflects on the moral demands that conflict makes on us. "Public War, Private Conscience" offers a philosophical reflection on the moral demands made upon us by war, providing a clear and accessible overview of the different ways of thinking about war.
Engaging both with contemporary examples and historical ideas about war, the book offers unique analysis of issues relating to terrorism, conscience objection, just war theory and pacifism. Andrew Fiala examines the conflict between utilitarian and deontological points of view.
On the one hand, wars are part of the project of public welfare, subject to utilitarian evaluation.
On the other hand, war is also subject to deontological judgment that takes seriously the importance of private conscience and human rights.
This book argues that the conflict between these divergent approaches is unavoidable.
We are continually caught in the tragic conflict between these two values: public happiness and private morality. And it is in war that we find the conflict at its most obvious and most disturbing.
Information
Format:Hardback
Pages:200 pages
Publisher:Continuum Publishing Corporation
Publication Date:01/07/2010
Category:
ISBN:9781441182586
Information
Format:Hardback
Pages:200 pages
Publisher:Continuum Publishing Corporation
Publication Date:01/07/2010
Category:
ISBN:9781441182586