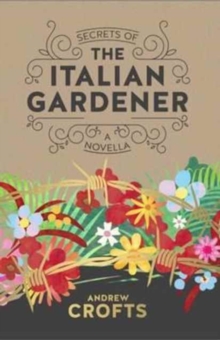 Secrets of the Italian Gardener
Paperback / softback
Description
Mo, the wealthy dictator of a volatile Middle Eastern country, enlists a ghostwriter to tell his story to the world and enshrine him in history as a glorious ruler.
Inside Mo's besieged palace the ghost forms an unlikely friendship with a wise and seemingly innocent Italian gardener who slowly reveals that the regime isn't all it appears to be.
As a violent rebellion threatens all their lives the ghost struggles to cope with a personal secret too painful to bear.
SECRETS OF THE ITALIAN GARDENER takes the reader on a heart-pounding journey through the bloody downfall of a doomed tyrant in the company of a young couple struggling to cope with the greatest private tragedy imaginable.
Information
Format: Paperback / softback
Pages: 160 pages
Publisher: RedDoor Press
Publication Date: 01/06/2017
ISBN: 9781910453384